Hover over images for details and price  •  Click on images for larger view  •  Click X in upper right to return to this page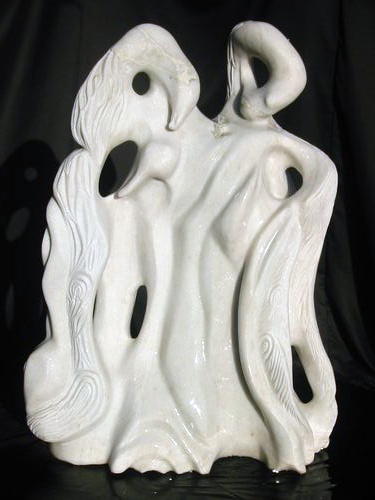 Dei Beneficio
Truly, beauty is in the eyes of the beholder. I attempt to evoke emotion with my work.
This group of swans entwine themselves lovingly and protectively, serving as a metaphore of family.
A Sculpture and Water Fountain
Sculpted from Rajnagar Marble
39" x 30" x 24"
$11,375 - SOLD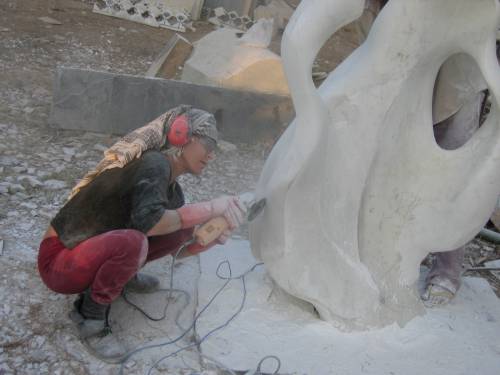 Purchase Arya Azadi's Marble Sculptures now in our online shop!

The Big Island of Hawaii serves me in a powerful way. In her rich fecundity, my reservoirs are continuously filled with passion, ideas and images. I see, hear, smell… feel… and thrive on the myriad of forms found in the very powerful Nature here. To actually be with a flower, to go inside of her… and in the waves… to truly see, hear, and feel.. to experience their individual teachings, and in turn to pay tribute to them all… by being open to that which is being given to me, and in turn, manifest sculpture…I create my maquettes in my hidden studio here on my farm in the rain forest on the Big island.

After being here for several months, I then follow my call to far-distant places where antiquity and ancient civilizations have made their indelible marks, where new forms, lessons, and teachings await me always. Clearly, my work takes on different accents from the corresponding region of the world in which I am creating.

My dreams encompass my prayers… May my work bless many with an increased awareness.