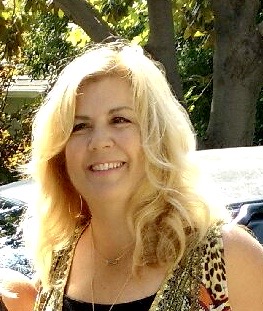 Purchase Cindy Gasztonyi's Original Watercolors and Pastels now in our online shop!

Cindy has lived in Hana, Hawaii as a part-time resident since 2013 and it was here that she became inspired to become an artist. Early on she met local artist Karen Davidson and this is where her journey really began. She started taking lessons from Karen and became thoroughly immersed in the world of art, spending many hours in and out of the studio. Her inspiration comes from the unending beauty of Hana and the unique blending of color and light that can only be found on this part of the island.

Cindy's time not spent in Hana is spent in Long Beach, California with her husband of 30 years. When she doesn't have a paintbrush in her hand, you will most likely find her behind the lens of her camera. With her recently retired husband she is able to travel to many unique places around the globe.

Cindy studied electrical engineering in school and worked as a draftsman back in the 1980's when everything was hand drawn out on a drafting board. Perhaps this is where the artist was really born. Even though Cindy is a relatively new artist, her wide array of experiences greatly enrich what she brings to her art.