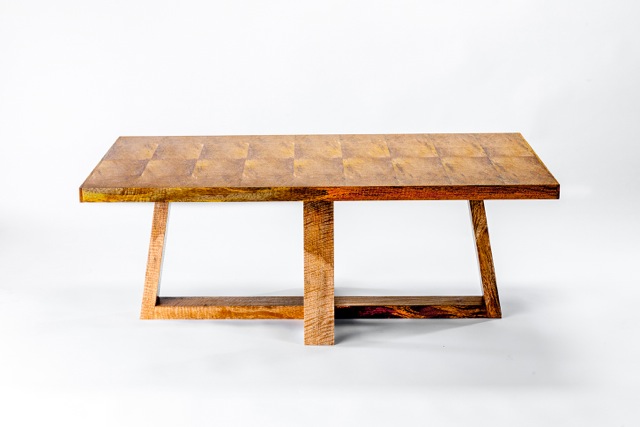 Purchase David Fitch's Artisanal Wood Furniture now in our online shop!

Fortunate to be based in Maui, Hawaii - a place of incredible inspiration, David Fitch's craftsmanship and artistry are revered, and the design aesthetic provided by Maui itself is unrivaled. His workshop is part of a sustainable farm, where they raise heritage animals on pasture, grow organic fruits and vegetables, and nurture native Hawaiian plants. His commitment to artisanal craftsmanship, beauty, tradition, sustainability and the environment resonates in all he does.

David grew up in the shadow of his father's workbench, as his father did before him. And the practical lessons learned there, eventually fueled the dedication to craftsmanship that drives him now to create fine furniture. Fitch's professional training includes studies under modern masters of marquetry, inlay, wood turning and hand-finishing such as Paul Schurch, Jerry Kermode and Terri Masachi. He's had significant exposure to a variety of design styles via his early work building major motion picture Hollywood sets and by creating fine furniture for a broad range of designers and clients across the Pacific. His work is in the homes of clients as diverse as Napa Valley vintners, global hedge fund presidents, professional windsurfers, art professors and celebrities.

But it is creating works of art that you will treasure that is his true passion. In over twenty years of experience, He has come to cherish the wood itself as the major design element, nature as his inspiration and his relationships with his clients as the core of his business.