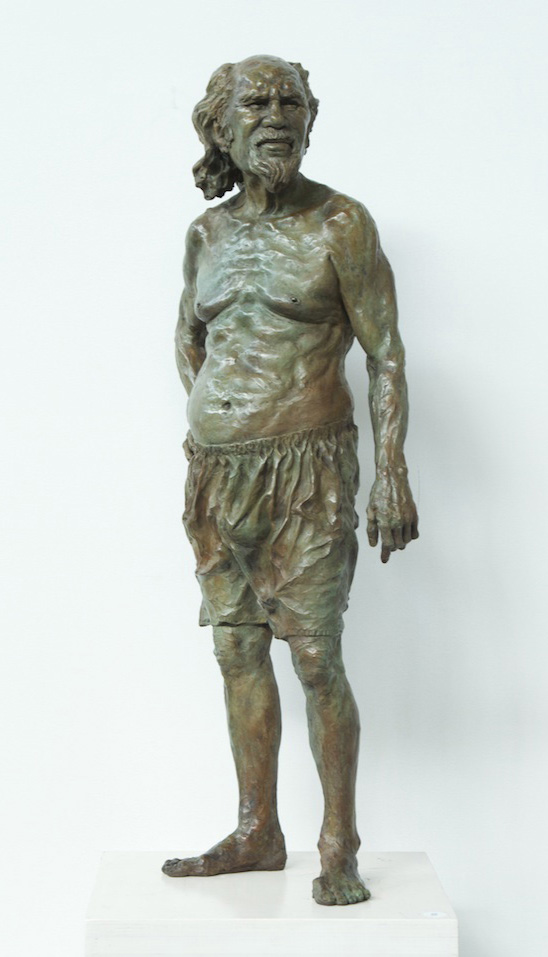 "Hana"
James Stewart
Last of a Limited Edition of 9 Bronze Sculpture
36" h x 15.25" w
$23,000
James carefully researches and explores each territory before selecting the representative model. "The combination of race, land, climate and culture leave their mark on its people. I go in search of that essence. When I see him or her I can see by the way they carry themselves, it is almost like their character breathes … a true extension of the land. When I can feel this I know they are right."
"In terms of the place of Hana, Hawaii. it is a simple, majestic land where the beauty is abundant and the power (mana) is deeply rooted. Hana is a place of years and wisdom and yet is constantly changing. All aspects of this needed to be accurately reflected." The combination of these aspects of Hana Hawaii, represented through the Man "Uncle Paul," allow the sculpture to seem life sized,  even though it is 3 feet tall.
Stewart meticulously sculpts his figures out of clay, using the cire perdue (lost wax) method used by renowned classical sculptors such as Bernini and Rodin. A mold is then made from the completed piece for the casting of the bronze final step. An edition of nine is created for each piece and two artist's proofs are also cast. The creation of these works is carefully monitored and documented. Upon completion of the edition, Stewart oversees the destruction of the mold.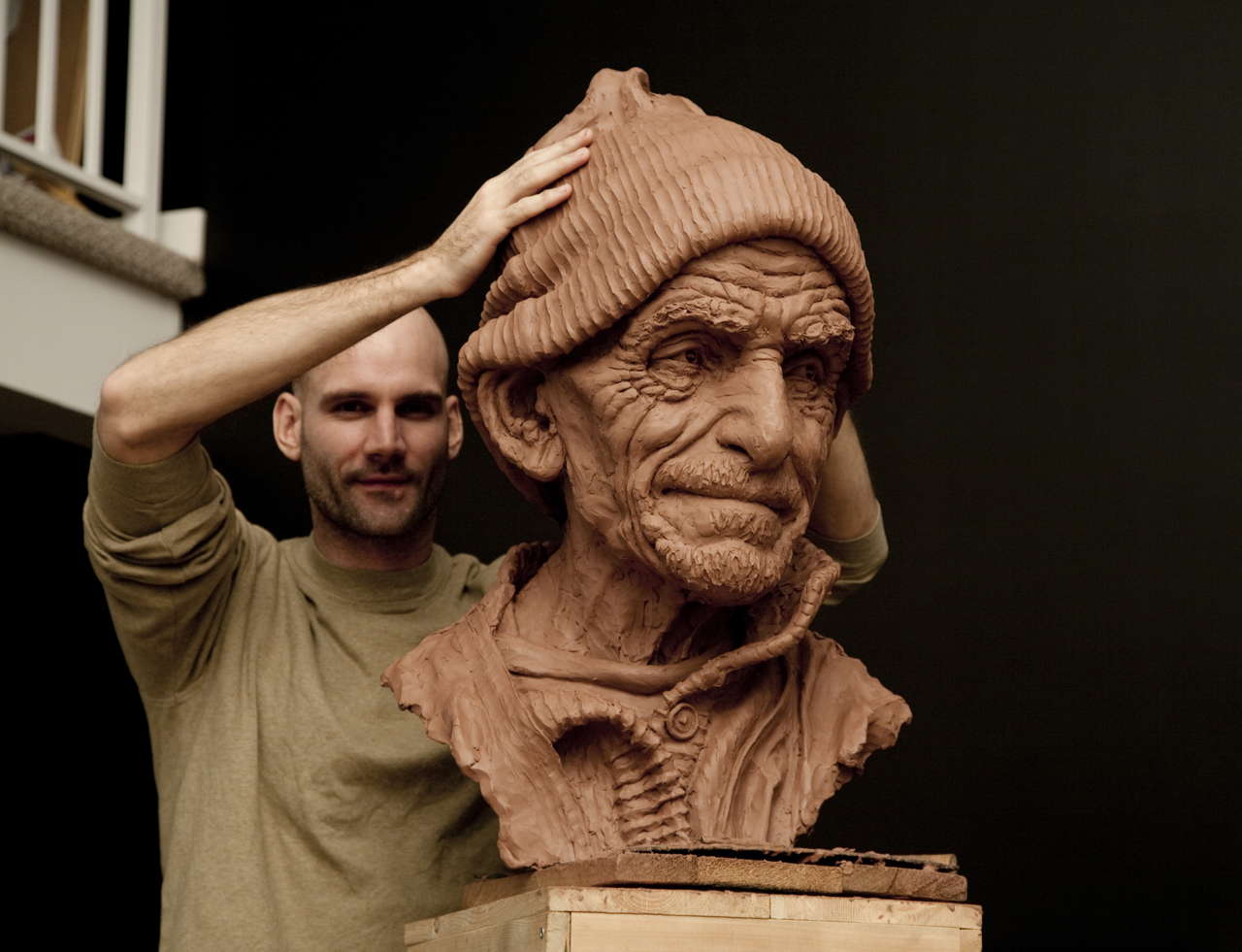 From the Artist
James Stewart travels the world in pursuit of the human spirit and expresses his discoveries through his sculpture. With a focus on movement, character, and personality, Stewart captures the life, power, and pure emotion of the human experience, mastering the rare ability to imbue his figures with the subtlety of gesture and nuance to bring them to life. An accomplished photographer, his well-documented journeys assist him in recreating his experiences in bronze, transcending these provocative figures into timeless works of fine art.