Hover over images for details and price  •  Click on images for larger view  •  Click X in upper right to return to this page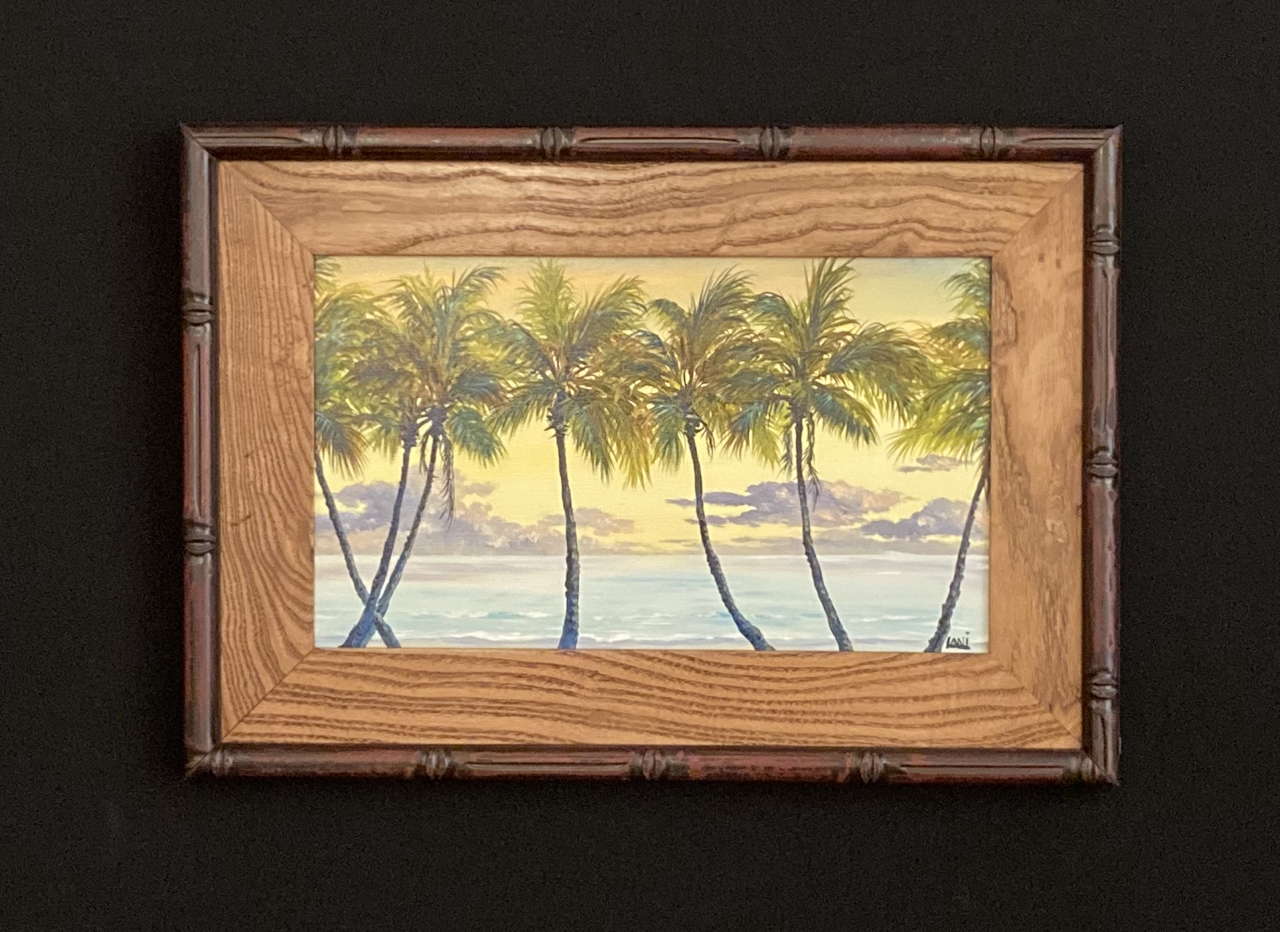 Purchase Lani Aldrete's Original Oils now in our online shop!

Alana "Lani" Aldrete has been painting since she was around ten years old. Her father, George Aldrete, is a professional painter and her mother a designer in California. Her grandmother, in Florida, is a professional watercolor artist, now retired. So it was no surprise when Lani showed she had real talent at such an early age.

When she entered the job market she was hired to provide graphics for products such as Innova Frisbees. A commercial art career followed, and the landscape and seascape painting sometimes had to take a back seat so that bills could get paid. But Lani's love of painting would surface whenever she had the chance.

The beauty of the Big Island inspires her to create small masterpieces, groups of little paintings which can get done between the demands of the commercial art projects.

Still in her twenties, Lani is working her way toward a full time painting career. If you are looking at her work, you can understand it won't be long before that dream is a reality.