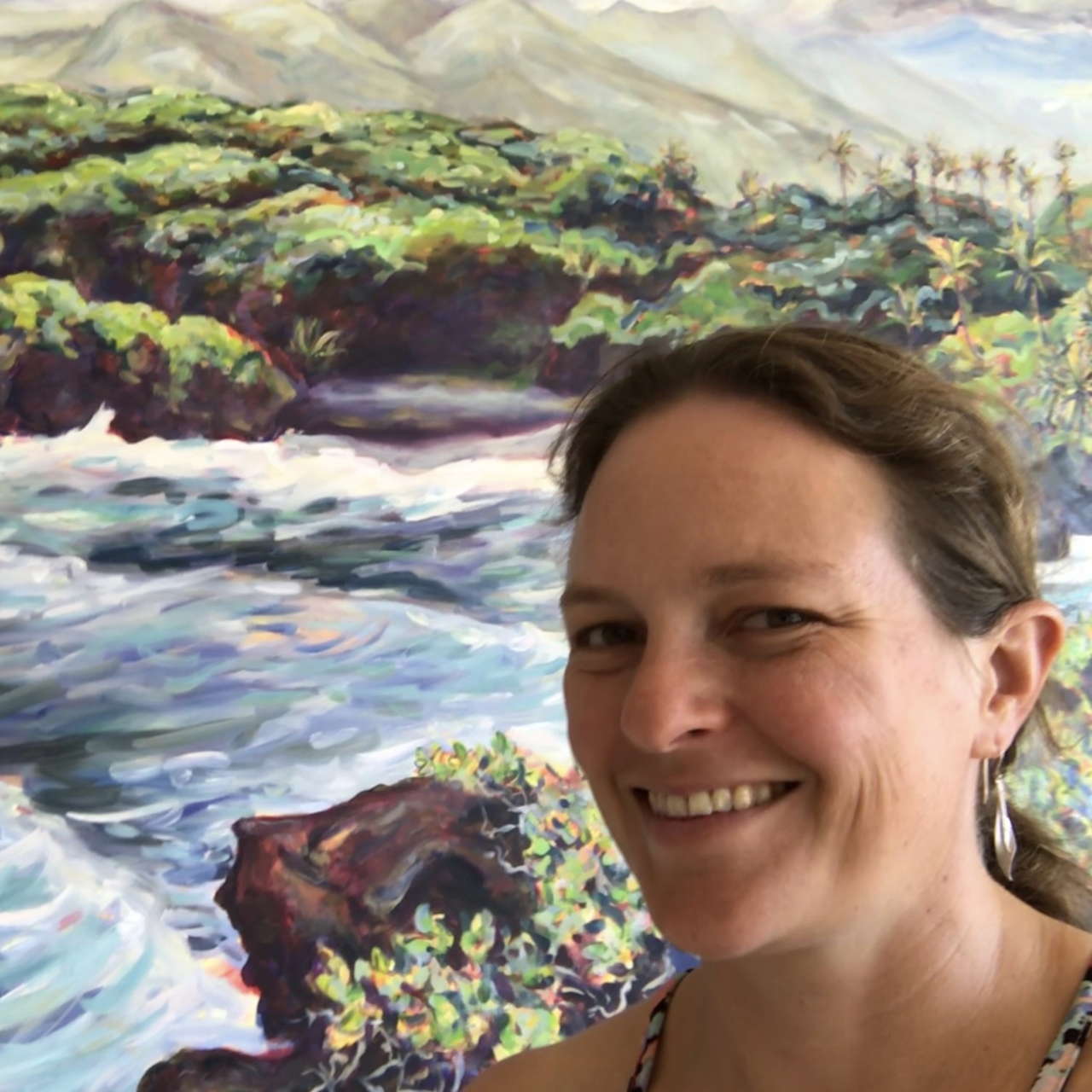 Purchase Maggie Sutrov's Original Watercolors now in our online shop!

Growing up on Maui, I learned about the history under my feet. As I painted and wandered, I found that culture, ecology, and memory layer together in how we know a place. I paint on site with watercolor and ink to record this connection to the natural environment and a moment in time. These explorations took me to Canada, the Pacific Northwest, and throughout Southeast Asia.  Nonetheless, Maui always pulls me home. Each valley, each piece of coastline has meaning. As I return to locations, I uncover stories. The artworks weave into an evolving meditation on a connection to place.

   I also teach art to the children of Hawai'i and beyond. At Pomaika'i Elementary School I collaborate with each grade level to create lessons and projects that connect back what they are learning in their core classes, and that also connect them with their island home.  As the arts are a tool for creating meaning, they are powerful when used in education.  As well as integrating the arts, my projects often also weave in social justice causes.  These days, I am doing this virtually through video art lessons, keeping these vital connections regardless of school models. 

I am also on the board of Friends of Haleakala National Park, which supports educational, cultural, research, and service activities inside Maui's national park.  As I grew up hiking in Haleakala Crater, and it is my favorite place to paint, I am passionate about caretaking this gem for future generations.