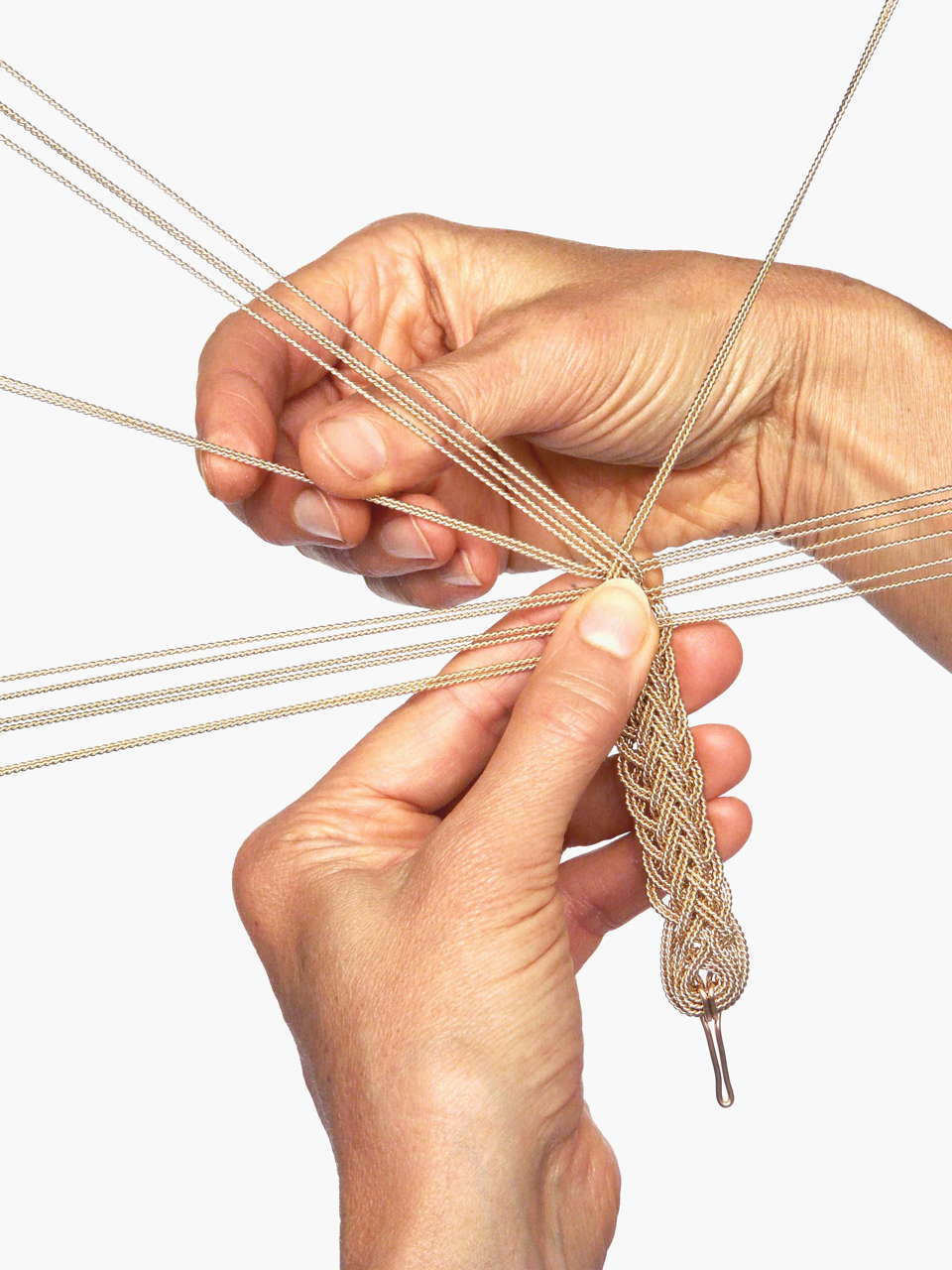 Purchase Varsha Titus' Handwoven Bracelets now in our online shop!

Varsha Titus resides on the magnificent slopes of Haleakala Crater on the island of Maui. For the past 35 years, overlooking a garden filled with ever changing blooms, she spends her daytime hours weaving bracelets to the peaceful hum of upcountry island life. Her designs are dedicated to the intricate art of Nautical Braids, familiarly known amongst sailors as Fancy Knotting. During the 18th and 19th centuries, sailor's exploration of rope-knotting resulted in an historic contribution of almost 1000 fancy knot designs. Varsha's craft demands the discipline of a quiet, undistracted mind as there is no room for error.

Note From Varsha: Ordering the correct size bracelet:

Using a soft measuring tape, wrap it snugly over your wrist bone and write down the measurement. With this measurement, I am able to precisely calculate the final size of the bracelet for a perfect fit.