Alesiamae Ku'ulei Chow, Managing Art Director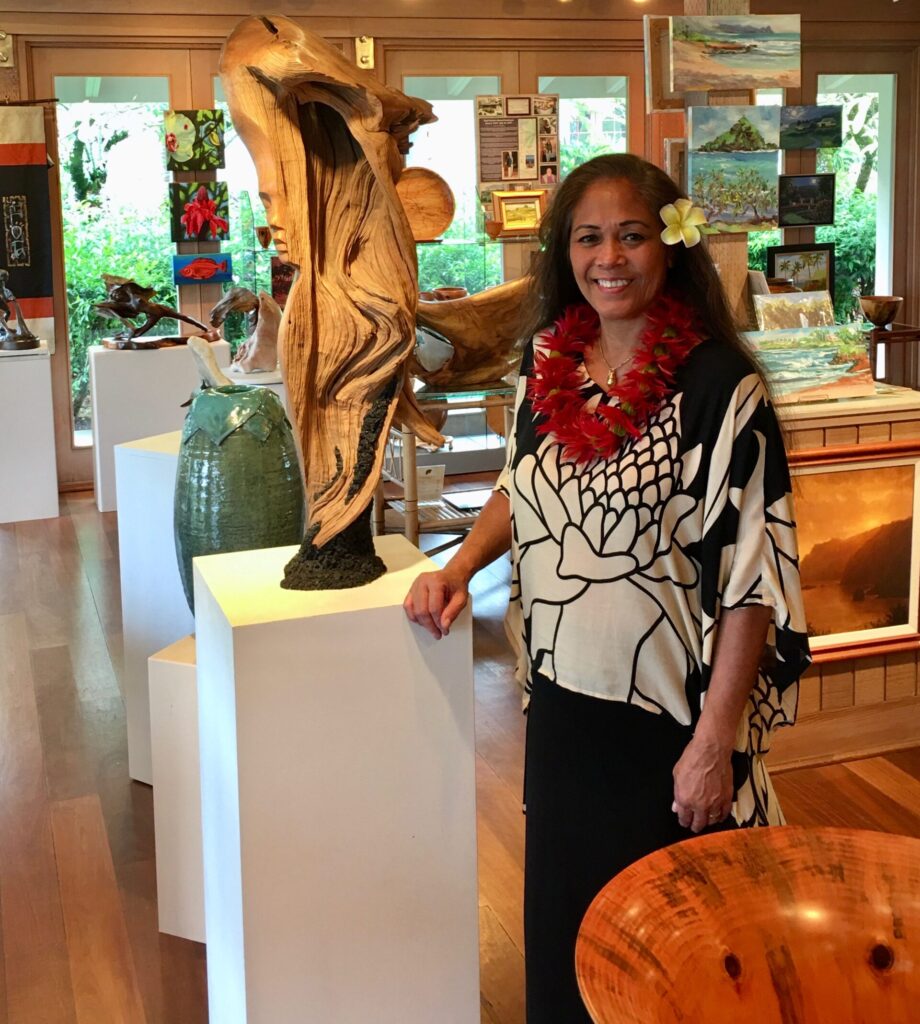 Born and raised between Maui and Kailua, Oahu, Alesiamae Ku'ulei Chow  moved to Hāna with her husband who started working at the Hotel Hana Maui in 1986. 
She brought with her, interest in retail and mezzanine design, which lead to her owning the Susan Marié upscale women's boutique at the Hotel. This lead to her mentorship with Patrick Robinson at the Gallery; working with artists was a natural fit. She considers herself solidly a people-person with an eye for choosing what fits best within the gallery. 
People always express what a warm feeling and relaxed atmosphere they feel when walking in the gallery. The sense of being included in our 'ohana – and being able to enjoy the artwork without high sales pressure is the aim of what we want our clients to experience. Alesia's discernment in the collection of artists rests on the basis of meeting certain criteria: 
Based on the curating concept of the founding owners, the gallery represents only Hawaiian Artisans and Island Artists whose creations meet the standards of excellent design, quality workmanship and reasonable price.
"My belief which I share with gallery staff is to be one's own true self while working. We meet our gallery guests, being attentive to their needs, helping them to have a sense of connection and trust that they are in a relaxed and receptive space where they can enjoy  the beauty and take it with them.