Hover over images for details and price  •  Click on images for larger view  •  Click X in upper right to return to this page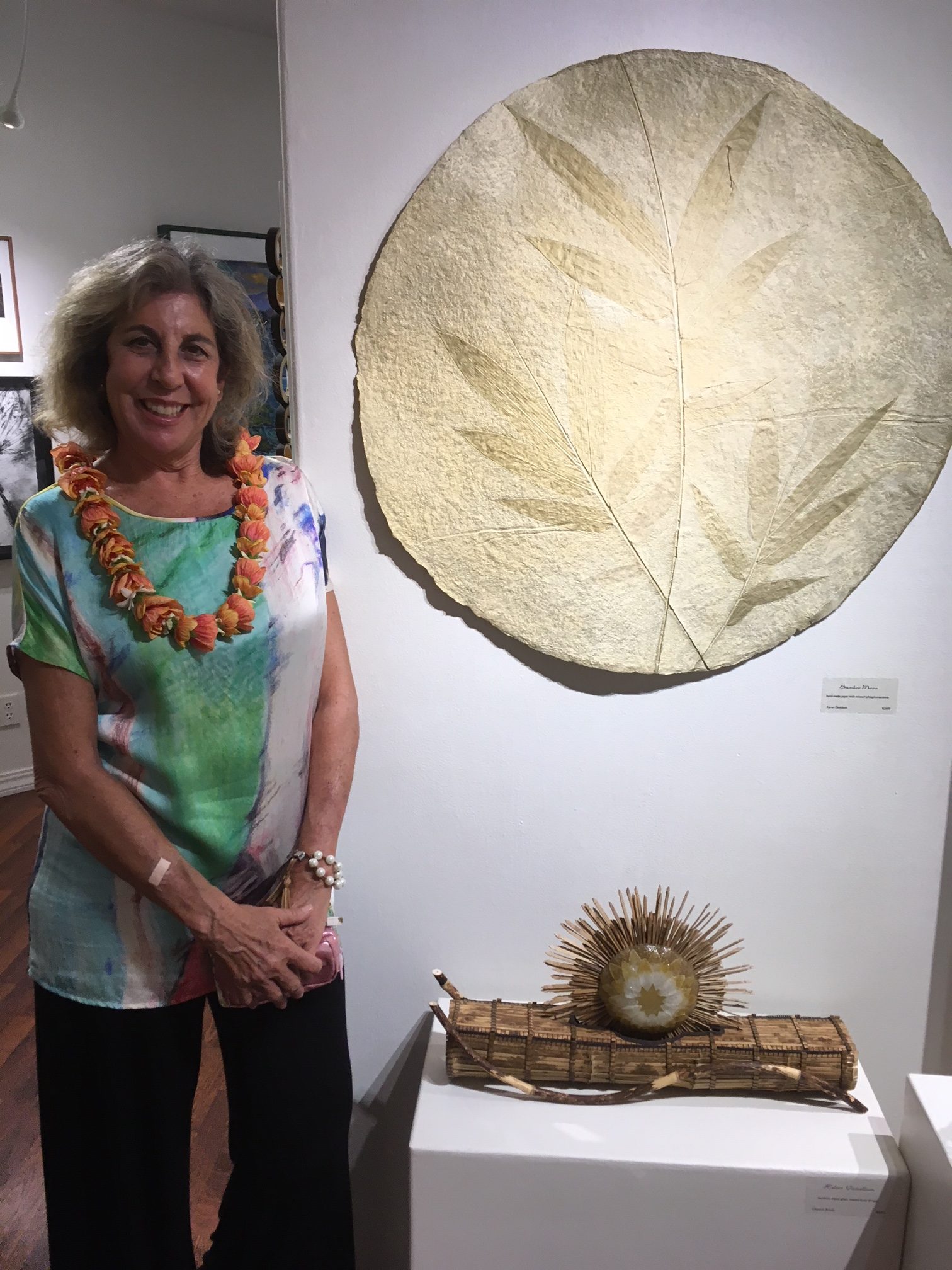 Purchase Karen Davidson's Fiber Sculptures now in our online shop!

For over 25 years Karen Davidson has been fascinated by images created on hand formed (handcast) and sculpted paper.She draws, paints and collages on her handmade paper.

Ms. Davidson has thoroughly explored the history and art of paper making. Most of her present day inspiration comes from Polynesia and Hawaii, where she has made her home since 1988.

However, equally present in her work are the images of the places she has visited; Europe, Asia, Australia, Indonesia and Africa.

The artist uses 100% ph neutral cotton and other natural fibers. The paper pulp undergoes many transformations, but in the end it becomes the substrate for Karen's hand-formed sculptured art. Vacuum-formed and hand-embossed, the fiber becomes a base-relief or freestanding three dimensional sculpture. The grounds used by Ms. Davidson are claybodies and pigments (like lapis azula, colored clay gessos, etc.). They are applied to the top surface of the work.

Being a classically trained artist, paper offers her so many possibilities of experimentation. No matter what form the images result in, watercolor, acrylic, collage or sculpture, each piece is absolutely unique.

Ms. Davidson's formal studies include a stint in Italy, using her art conservation training to assist in reclaiming damaged museum works of art in Florence and in small regional museums throughout Italy. Karen Davidson, is one of the most respected fiber artists in America. She is also one of Hana's resident artists, and is active as both a teacher and a Founder of Hana Arts, a creative space for Hana's children and adults who are young-at-heart.

Karen Davidson is in both private and corporate collections throughout the United States, Europe, and Asia.