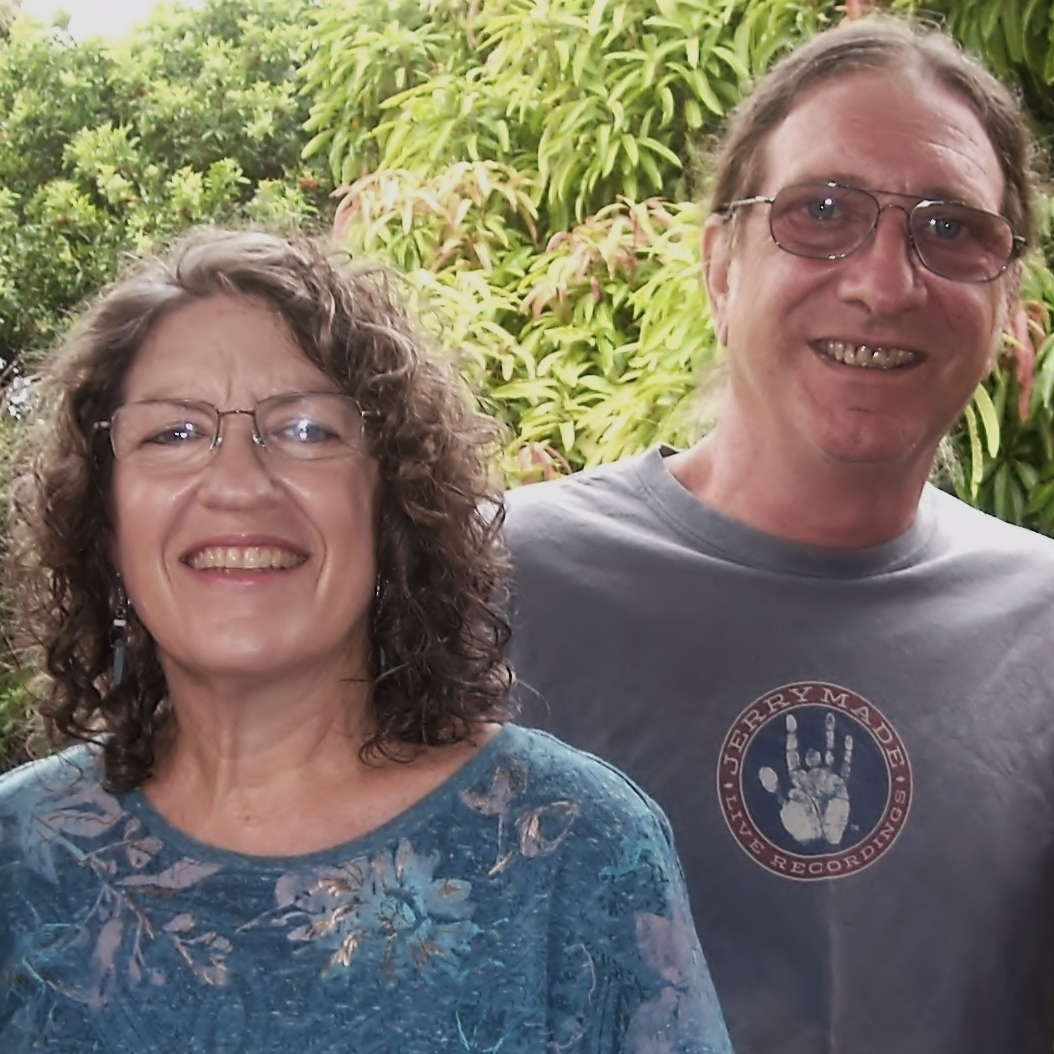 Purchase Tom and Julie Pasquale Koa Boxes now in our online shop!

Tom and Julie Pasquale combine his woodworking skills and her ceramic artistry to create island-oriented handcrafted boxes. Julie recreates authentic Hawaiian petroglyphs in earthenware clay. Tom then inlays the petroglyph tile in a finely crafted box of Koa, a rare and beautiful native Hawaiian hardwood. From their studio near Ka Lae (South Point) on the Big Island, the view of the rugged Ka'u coast provides much creative inspiration to the two artisans.

The Pasquale's are very concerned for the future ecology of their island home, as well as for the preservation of the Native Hawaiian heritage. Their collaboration on the petroglyph boxes grew out of observing the phenomenon of island visitors taking home pieces of lava, only to mail it back after experiencing "bad luck" attributed to the volcano goddess, Pele. The Pasquale's petroglyph tiles are individually hand-sculpted and contain no lava rock or black sand.

These symbolic rock carvings are found throughout the islands, occasionally in the path of resort development. Carrying the Mana (divine power or spiritual energy) of the ancients in their bold lines, petroglyphs are an important aspect of the native Hawaiian heritage, and should be preserved whenever possible. The future of Koa as a species in Hawaii is also of concern to the Pasquales. They have been growing Koa seedlings for a local reforestation project, and are working to see more replanting of Koa on the Big Island as former sugar cane lands become available. Koa is a beautiful wood that must be preserved by reforestation if its long history of use in fine woodworking is to be perpetuated.