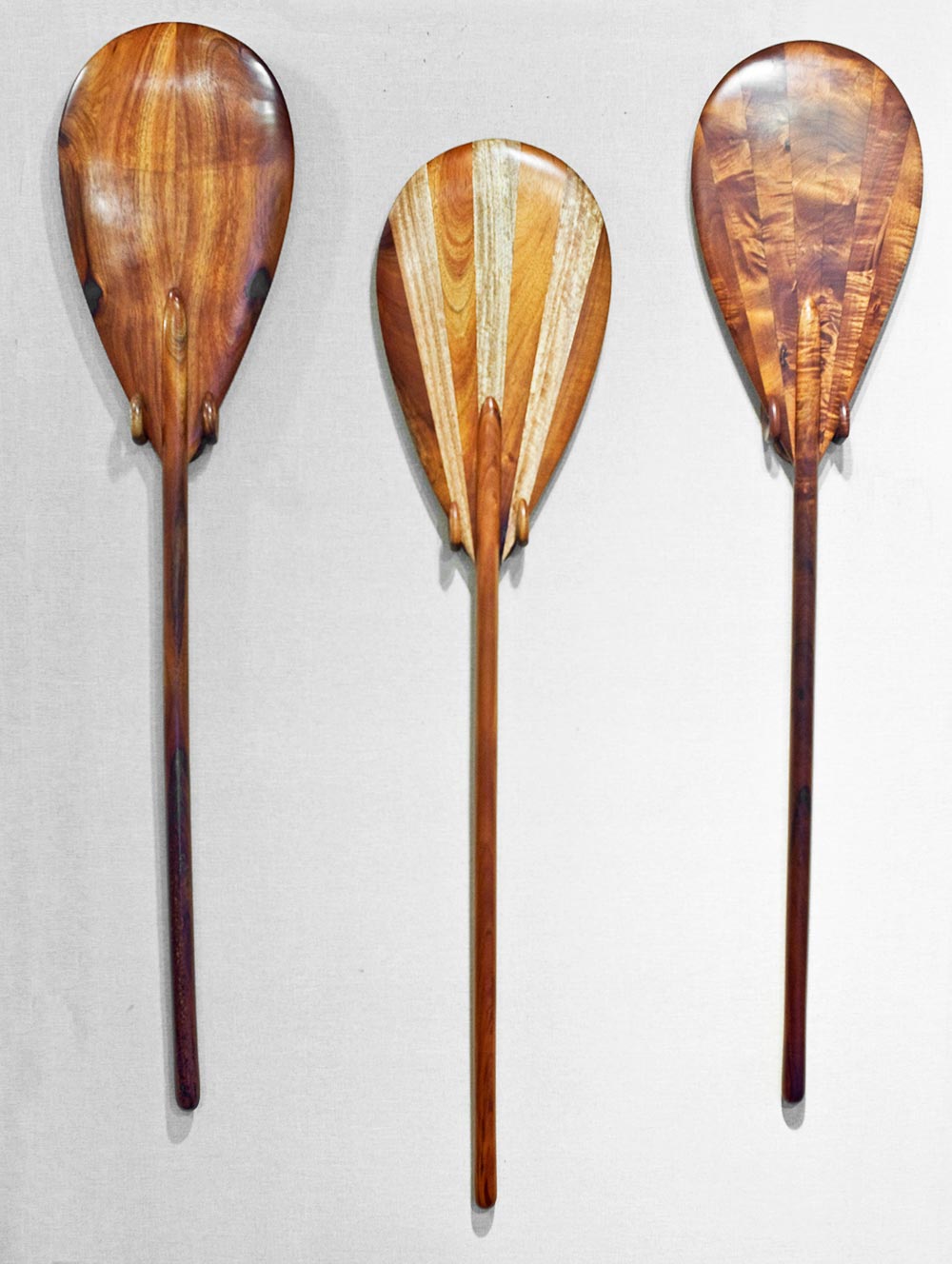 Hawaiian Traditional Racing Paddles
These presentation paddles are carved with all the reverence and skill of ancient times. This style of paddle was used in canoe races up until 25 years ago. While these beautiful paddles can be used in water, they are meant to be displayed as a piece of handcrafted, heirloom Hawaiian cultural art.
Hover over images for details and price  •  Click on images for larger view  •  Click X in upper right to return to this page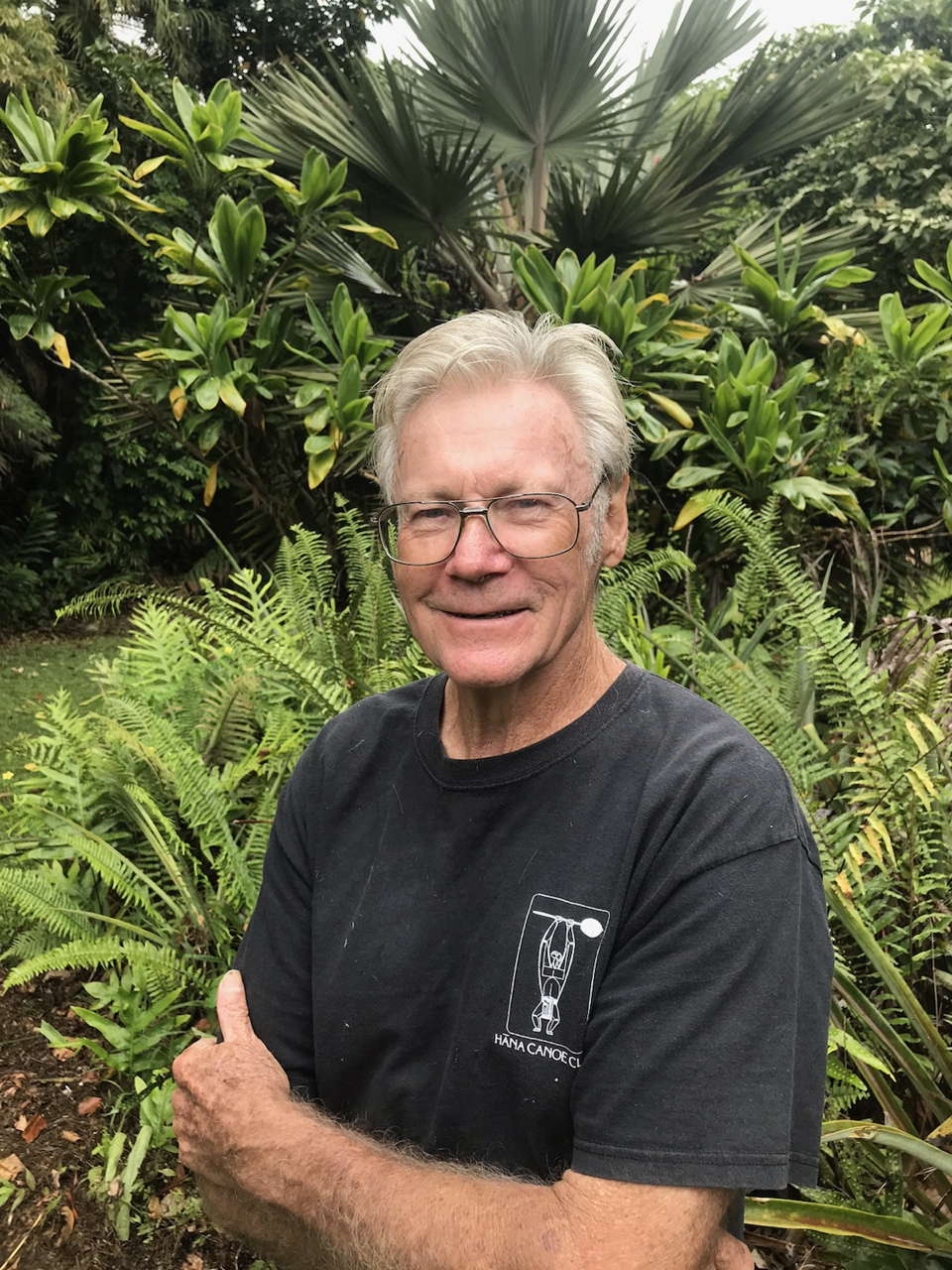 Purchase Bob Getzen's Fine Koa Woodworking now in our online shop! The paddle artisan, Bob Getzen, is a longtime resident of Hana, and is known for his custom Koa furniture designs. His work has previously appeared in Fine Woodworking magazine, and is prized by many Hawaii residents. In 2019, Bob was selected to participate in the "Hawaiian Craftsman Juried Show."

Bob is still active in the renowned Hana Canoe Club, where he mentors other paddlers. And in 2019 he placed first in the MCHCA Championship Regatta Half Mile competition in the Men's 70-year-old division with Hawaiian Canoe Club team.