Hover over image for details and price  •  Click on image for larger view  •  Click X in upper right to return to this page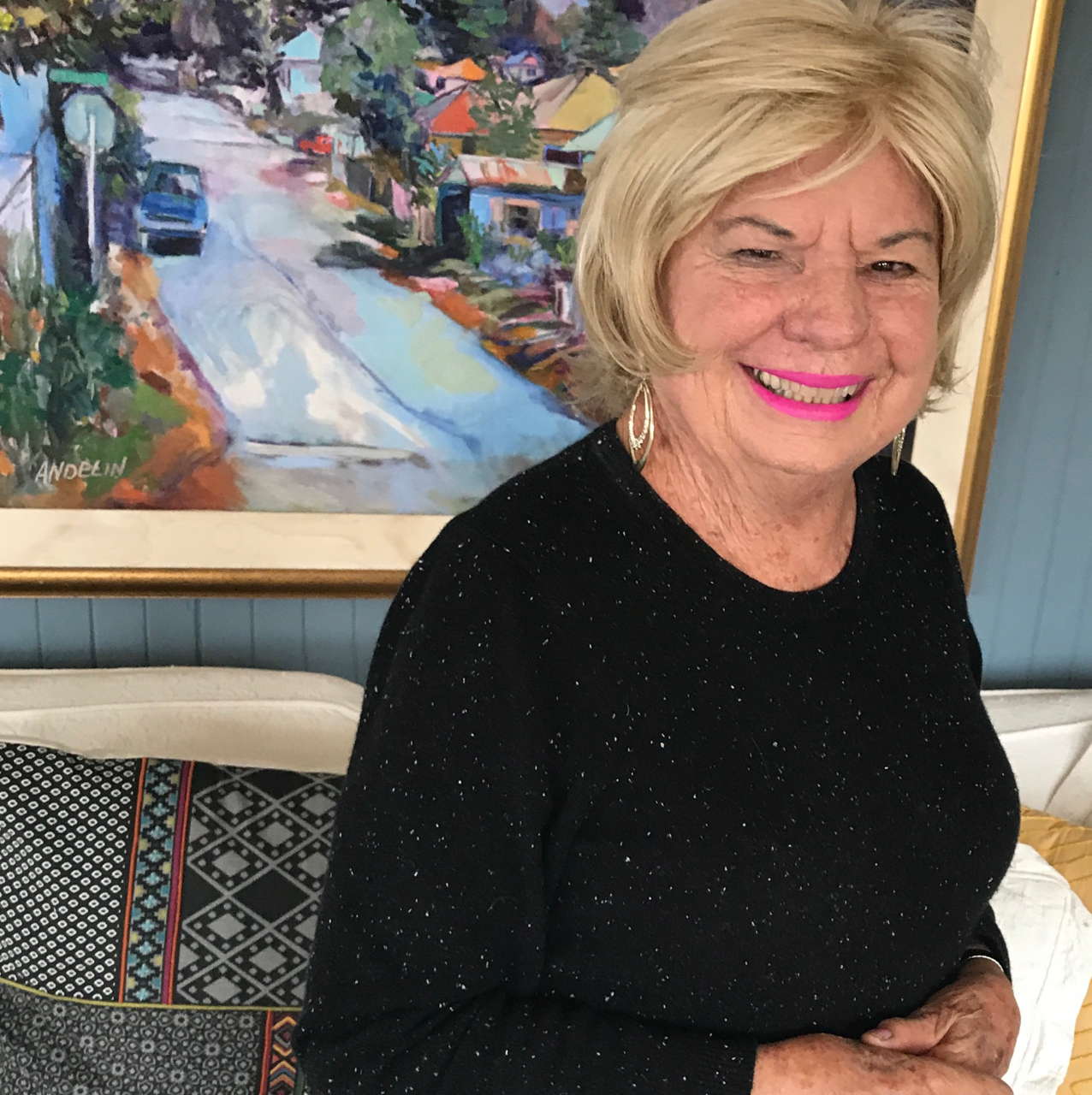 Purchase Pamela Andelin's Original Oils now in our online shop!

Pamela Andelin, considered one of Hawaii's finest plein aire artists, was born in Hawaii and has been painting the islands for 30 years. Her artistic heritage started early in life, with father Emerson Andelin, who decorated the Consolidated Theaters of Hawaii with exquisite murals, until the bombing of Pearl Harbor. During the war years, the family moved to Hollywood, where Emerson worked as a set designer for major films. After returning to Hawaii, Pamela recalls pleasant days in the 1960's when her dad Emerson, her daughter Pua, and she would paint outdoors on the island of Lanai. "During our 8 years on Lanai all three of us entered the Maui Fair art show. Pua's bright abstract, dad's beautiful landscape of Lanai, and my still life were all displayed. That was the first show I ever entered."

Later, the family moved to Oahu, where Pam met Honolulu artist Phil Soon Conklin. Together the two, sometimes accompanied by Emerson, sought out colorful subjects and sites in Chinatown and Oahu's older neighborhoods. Now, as then, her paintings range from local neighborhoods, to the pineapple fields of Maui, to the plantation houses of Lanai, to the taro fields of Kaupo. She has worked in printmaking, watercolor, and oil mediums, and has enjoyed success with abstract designs as well as realistic island images.

Pamela's work is included in numerous private and public collections in the United States and abroad. Her paintings grace the Hawaii's State Foundation of Culture and the Arts, the guest rooms of the Four Seasons Lodge at Ko'ele, the Bank of Hawaii, and the Orchid Hotel. In addition, the Art Maui Exhibition (1990), the Kapalua Music Festival, and the Nature Conservancy chose to reproduce her work as event celebration posters. She recently completed an invitational exhibit at the Schaffer Gallery, Maui Cultural Center, titled: Vintage: Maui Artists with a Presence.