Hover over images for details and price  •  Click on images for larger view  •  Click X in upper right to return to this page
Hover over images for details and price  •  Click on images for larger view  •  Click X in upper right to return to this page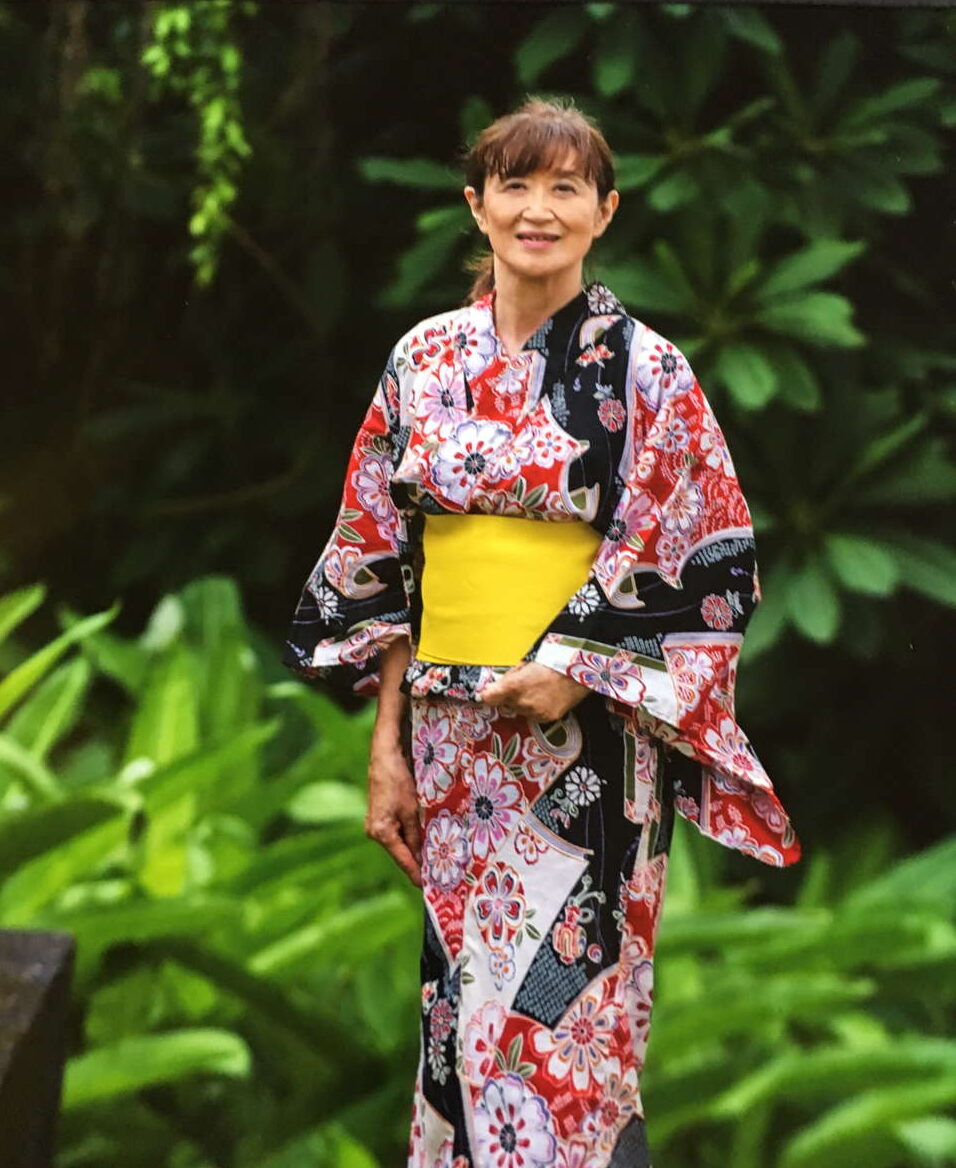 Purchase Kuniko Kato's Original Silk Paintings now in our online shop!

Kuniko Okumura was born in Nagoya, Japan. In 1949, she studied watercolor and oil paint by Eiko Oshimizu who is a renowned artist in Nagoya.

Kuniko received outstanding awards in various art contests in Japan. At the age of 12, she won 1st place in Japan National Art Contest.

She has mastered Shodou, (Japanese Calligraphy) and Kadou (Ikebana or Japanese Flower Arrangement). She began her lessons from 3 years old and has received awards for 7 consecutive years from Tokyo Ueno Museum. Japan Art Calligraphy Organization has chosen her as their recommended calligraphy artist. She is a certified and licensed Shodou and Ikebana Master and Sensei (Teacher) in Japan.

She graduated from Kinjou Gakuin University and licensed as a secondary education teacher. She was also married to Yasuro Kato.

Her passion moved to Japanese Sumie Art after her marriage. She has been greatly influenced by various Japanese art including Kime Komi. Kuniko combines 20 different vintage silk kimonos and creates a story of the life in Hana. The unique gloss and patterns of antique kimono brings out its exclusive texture. Her remarkable choice of Kimono patterns blends the fabric to illuminate a moment in time.

"I am grateful for this opportunity to be able to share a piece of Japan through my art work, that represents my Japanese values."