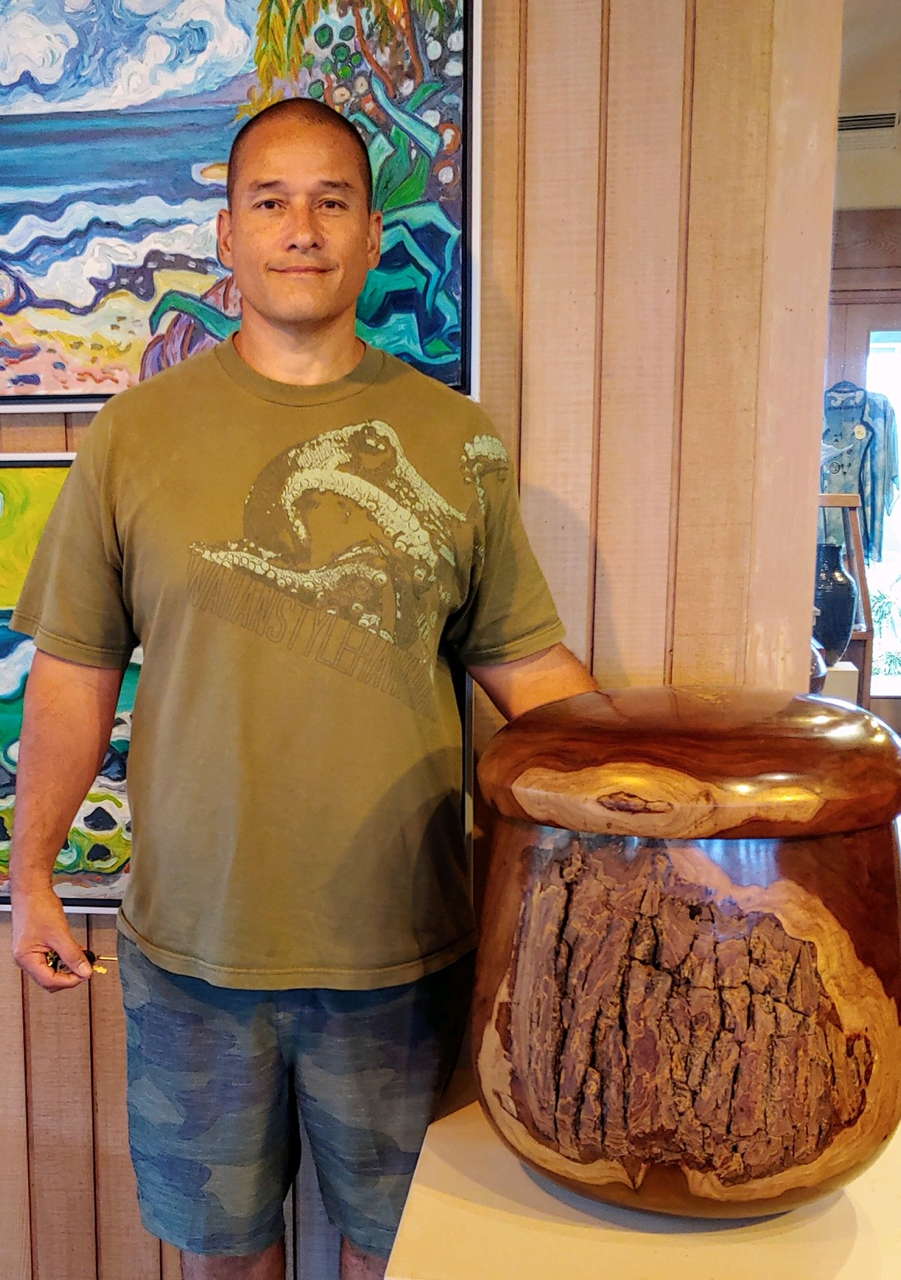 Purchase Kapahikaua Haskell's Woodturnings now in our online shop!

Kapahikaua "Kapa" Haskell was born and raised in Kaneohe, Oahu where he called home for many years. He now resides in Kula on the beautiful Island of Maui.

Kapa took an interest in woodworking as a young boy when he watched his grandfather turn different sizes of 'Umeke bowls. He was intrigued with the process of taking a raw piece of wood and turning it into a beautiful vessel. He's proud to have this sacred bond with his grandfather, while perpetuating his culture. His skill and love for woodturning have taken him to a whole new world.

Kapa works with native woods and many other trees found on the Hawaiian islands to make unique and special pieces. He is grateful to be able to keep the legacy of his ancestors alive and share his love of wood with others.