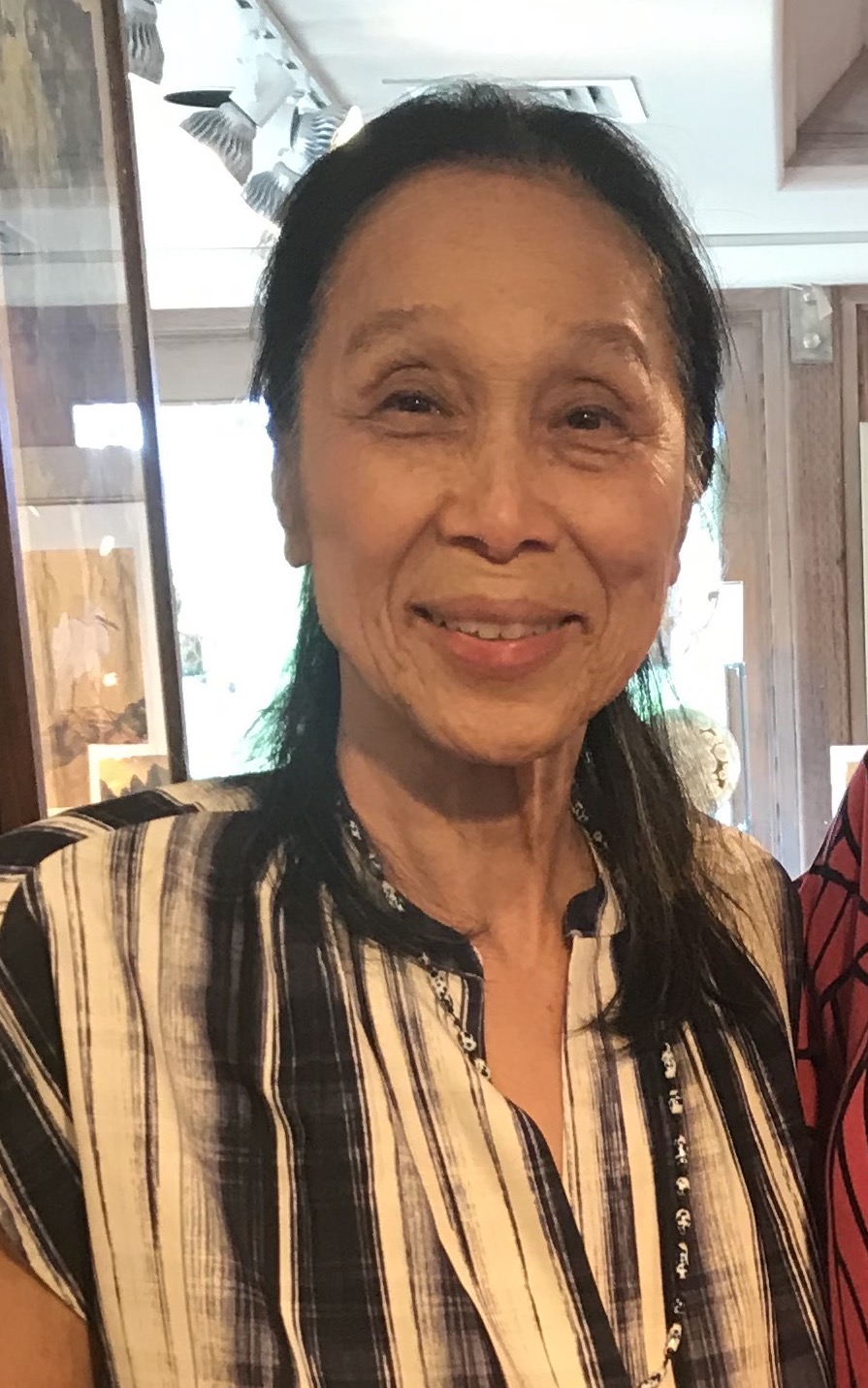 Purchase Hiroko Thomson's Original Watercolors now in our online shop!

In juxtaposition to the tranquility of her watercolor paintings, Hiroko Nakamura Thomson's life began at the twilight of the last great world up heavel. She was born in Hiroshima in March of 1945, during the last few months of World War II, and was present at the beginning of the atomic age when the first bomb was exploded in August of 1945.

Educated in Japan, she has traveled extensively. She has resided in Thailand, where she met her American husband, in Hong Kong, Manila, and in Hawaii. She and her family maintain a residence in the Kipahulu area of the Hana Coast as well as in Manila.

Hiroko's interest in art is long standing, and she has studied with two recognized Chinese masters; Chao Shao-An in Hong Kong, and Chen Bing-Sun in Manila. While she was first enamored of the traditional, she has over the years progressed to a more expressive "free" style of original painting. She is the modern inheritor of a great Oriental tradition, but her art, while influenced by masters, nonetheless is an expression of her own vision of beauty. There is a timeless sense of tranquility in Hiroko's paintings, which reflects the artist's own "quiet interiority" and centeredness.

There is also a very "Zen-like" quality to Hiroko's lovely watercolors, and she often includes birds or fish in her compositions to give them a sense of "being alive", as she puts it. Critics and collectors alike use the term "peaceful" to describe Hiroko's work.