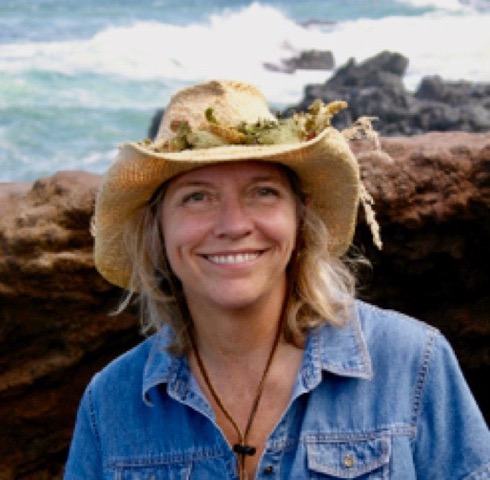 Purchase Jan Welda Tong's Original Oils now in our online shop!

Jan Welda Tong
Painter and Author

Jan Welda, Jan Welda Tong is a native Californian, born in Los Angeles in 1950. She grew up among the dairy farms of Wisconsin, the deserts of Arizona, and various places in the Golden State of California. Jan has lived and worked in New York and Florida, and has traveled extensively. Since 1996 she has resided in Hawaii, first on the island of Maui and currently on Oahu's windward shore. Jan has been drawing and painting since she was very young, experimenting with many different media but always coming back to oils, pen and ink, and etching. One of her first awards was a blue ribbon for first prize in oils, given on April 8, 1967, at the Los Gatos, California Art Association Juried Member's Show. Some of Jan's favorite artists include Johannes Vermeer, Rembrandt, Albrecht Durer, Mary Cassatt and Winslow Homer. There are numerous artists in Jan's family, including her niece Gina Borg of Oakland, California, her daughter Christina Fleetham of Diamond Springs, California, and her great-great grandfather Danford Alfonso Hanshaw, who is buried in Petaluma, California.

Jan hopes that her images of beautiful, calming natural scenes will bring peace, light and clarity to many people.