Hover over images for details and price  •  Click on images for larger view  •  Click X in upper right to return to this page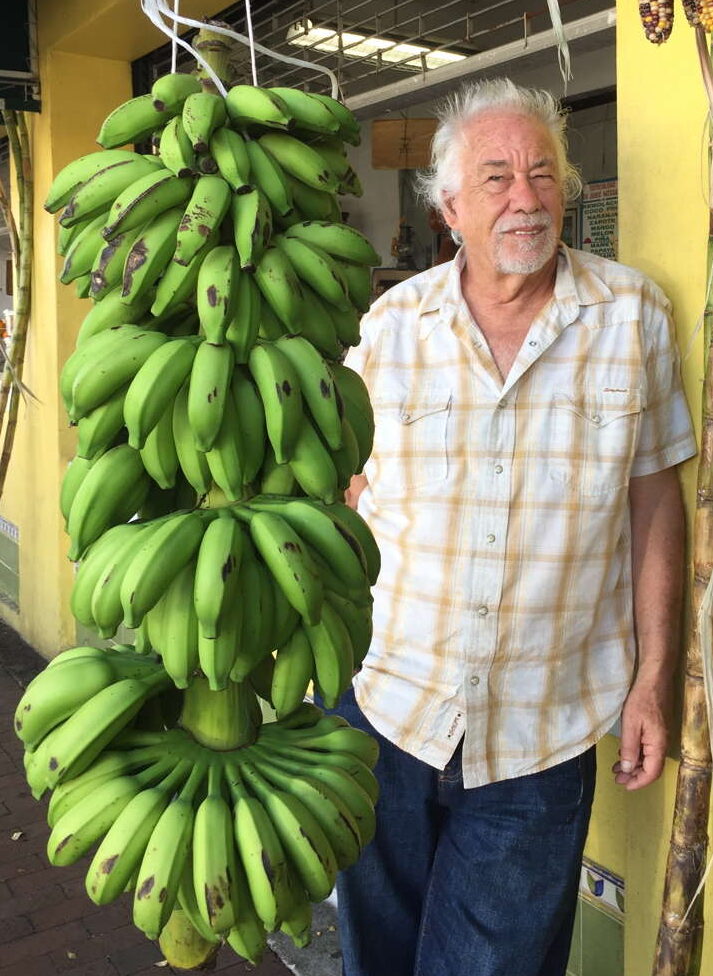 Purchase Rik Fitch's Original Oils now in our online shop!

Rik attended the Boston Museum School of Art and the Art Institute of Boston. Graduating in 1968, he began his career as a commercial artist in Boston. Inspired by Vermont and the back to the land movement, he changed course, and opened a stained glass studio in Vermont. For years he enjoyed making stained glass windows for old churches, but while standing in a field one day, he was struck by lightning. Something of a "Big Magic" moment, igniting his obsession for painting. More than fifty paintings completed that year, resulted in his first solo show. Soon after, he was accepted into the residency program at the Vermont Studio School. Landing on Maui in 1990 allowed Rik to paint what he dreamed. Bold bright colors, heavy lines, combined with an endless passion for painting Maui. Soulful, contemporary, impressionistic. A thousand paintings later, entranced, he continues to paint iconic Maui.