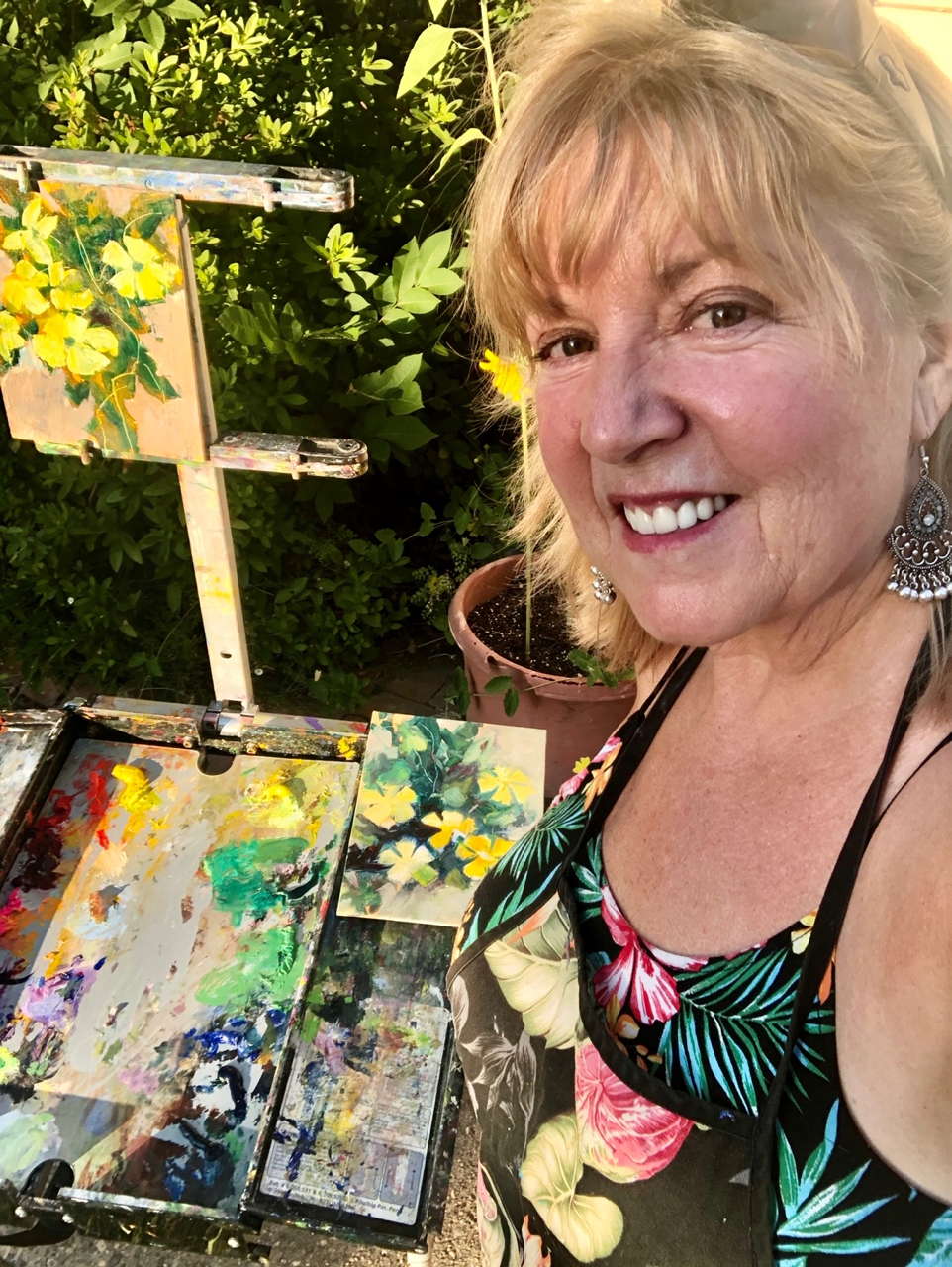 Purchase Karen Camara's Original Oils and Acrylics now in our online shop!

 Karen Camara was born on Christmas day in Lansing Mi. Moved to Los Altos, Ca in 1966, Lake Tahoe, Ca in 1978, and to Hawaii in 1999, with twins Kara and Kimmy. She said she couldn't remember when she wasn't drawing or painting. Her mother was an artist herself, a great influence on her, and always encouraging. Karen has exhibited in the past 24 years both regionally and nationally, including "one man exhibitions", and invitational group exhibitions. Her paintings are here locally, and in private homes all over the country and in Europe.

        Although she paints in acrylic and oils, her first love is watercolor. Her control of washes and transparent color harmonies make her watercolors some of the very best. She produces paintings that are remarkable for their freshness, spontaneity and originality, they are infused with color and movement of sunlight. The most striking aspect of Karen's style is adaptation to the demands of painting "en plein air" where the light and weather can change at a moment's notice. Karen's art reflects her joyful outlook on life, a theme running through many of her paintings. As she says, "when I paint, my aim is to communicate my vision in hopes that the viewer will see something new and exciting as well."