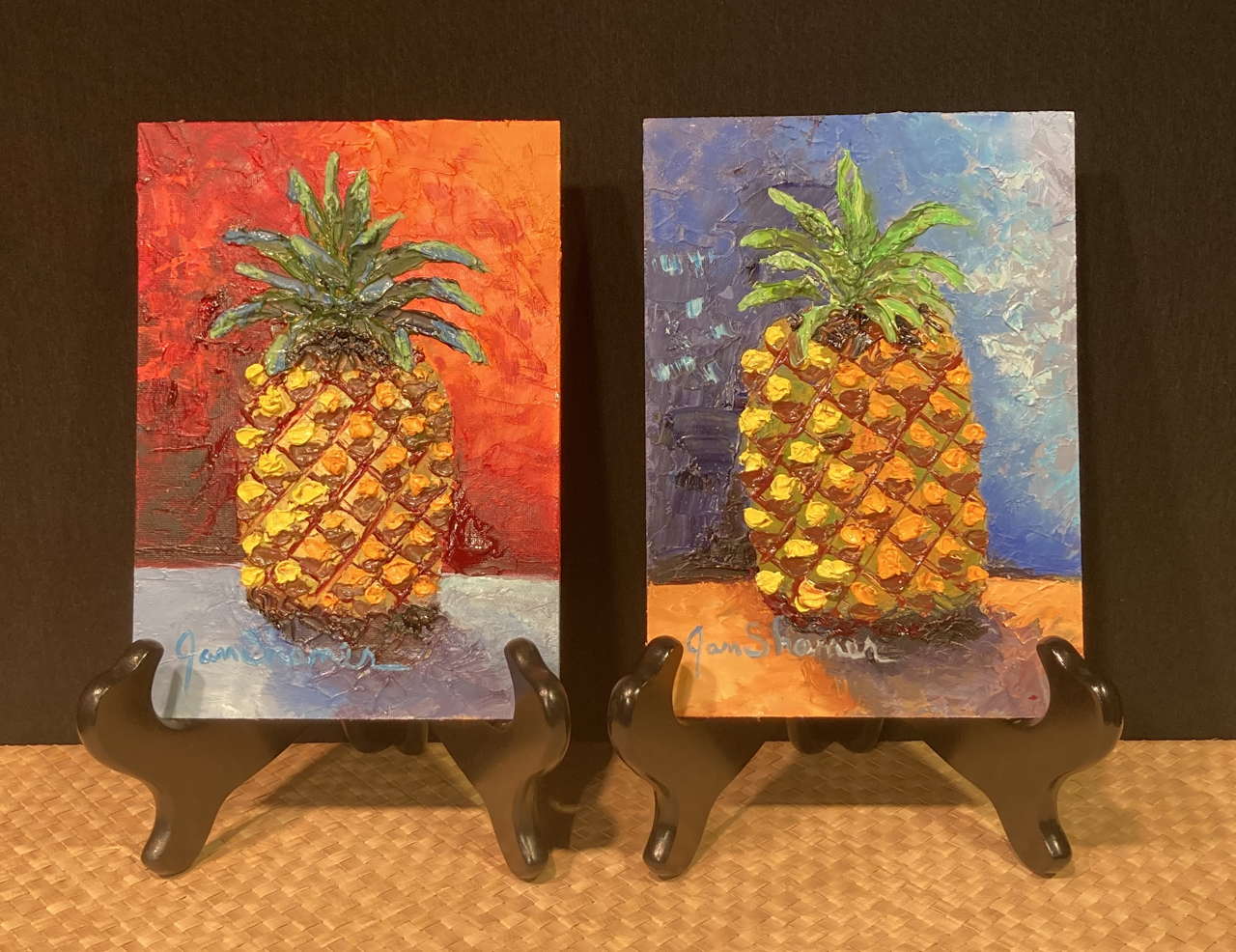 Purchase Jan Shaner's Original Oils now in our online shop!

Jan shows her love of the Maui landscapes and inhabitants with an incredible ability to capture the vivid colors, light and action. 
"Living as an artist on the beautiful island of Maui, I am overwhelmed with the surroundings as I see a painting in every direction. I have solved this dilemma by painting the first view that catches the excitement and passion of the moment.

Since I paint with a palette knife, I am able to work rapidly so as not to lose the excitement of that moment. Most people also feel this as they watch me on location or observing the finished product. "My paintings are called 'happy paintings' as that reflects my attitude while working on them."

As an active member of The Plein Air Painters of Maui, Jan can be seen painting not only on Maui but throughout the entire State of Hawaii as well. After moving to Maui in 1990, she studied oil painting under Yoshiko Fugita, a well known Renaissance style portrait artist. Jan also studied Plein Air oil painting under George Allan, another well known Maui artist. She has also taken many workshops under Kevin McPherson, John Cosby, Julie Houck, Ronaldo Macedo and Louis Griffel. She also earned a degree in fashion design in the early 1960's. When she is not on location, you can find her at her studio in Kihei.