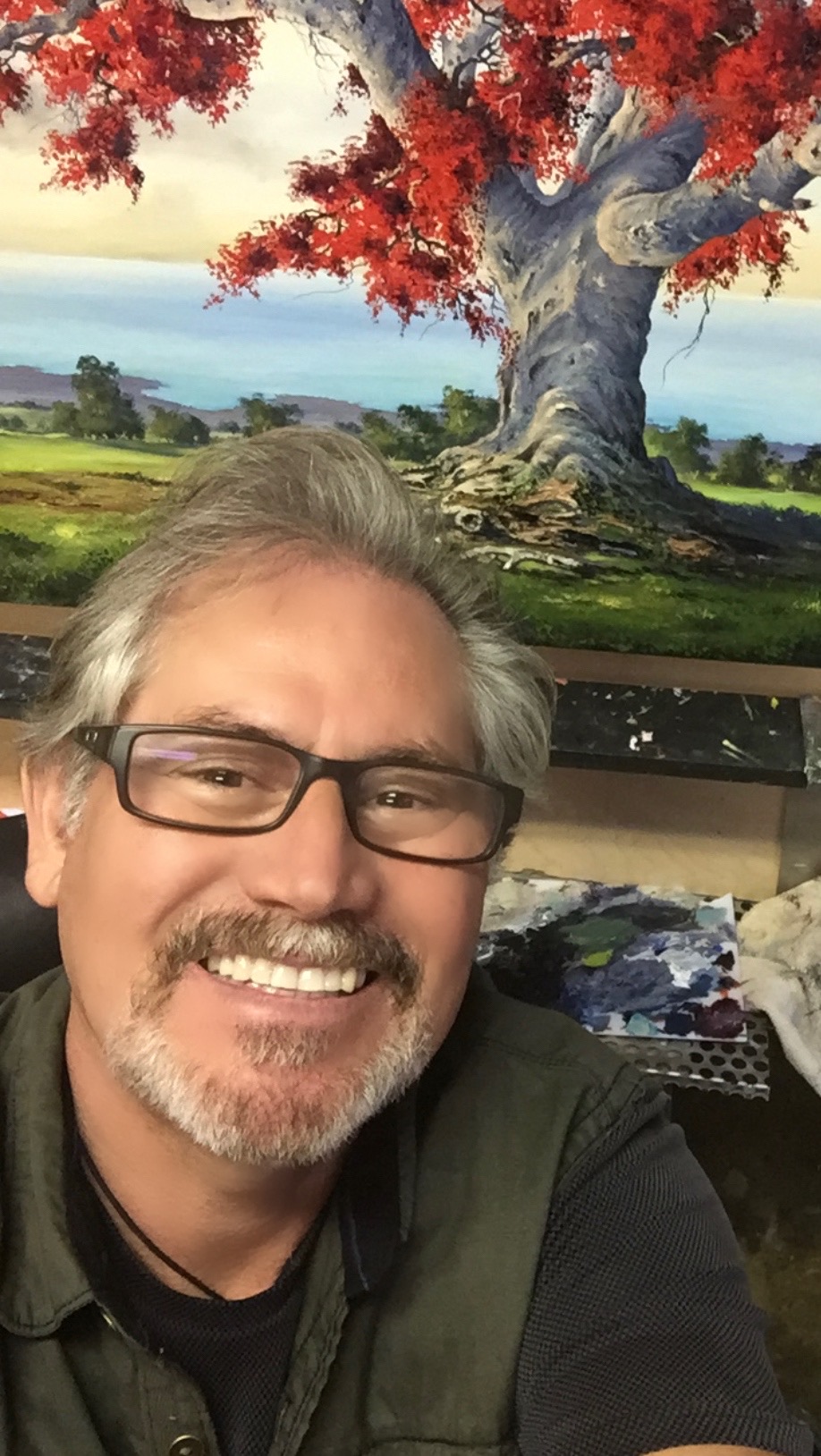 Purchase George Aldrete's Original Oils and Giclees now in our online shop!

George Aldrete paintings are landscape and seascape tributes to the beauty in nature. He paints majestic settings inspired by the great outdoors. The moods range from the peaceful solitude of an ocean and mountain paradise, to the lively exuberance of nature in bloom.

Devoted to self study, and the study of the Old Masters, Aldrete took his first of many trips to Italy. There he studied the art of Buono Fresco and ancient painting method which he began incorporating into his mural treatments. The captivation gained from those studies encouraged him to set his priorities to pursue his love for the arts full time, and he began focusing on painting and sculpting.

Aldrete works with oil on canvas to create unique paintings which are warm and dramatic with vibrant color, exquisite detail and a wonderful combination of realism, memory and imagination. He divides his time between California and the Hawaiian Islands where he gains his inspiration to paint the beauty of land and sea.