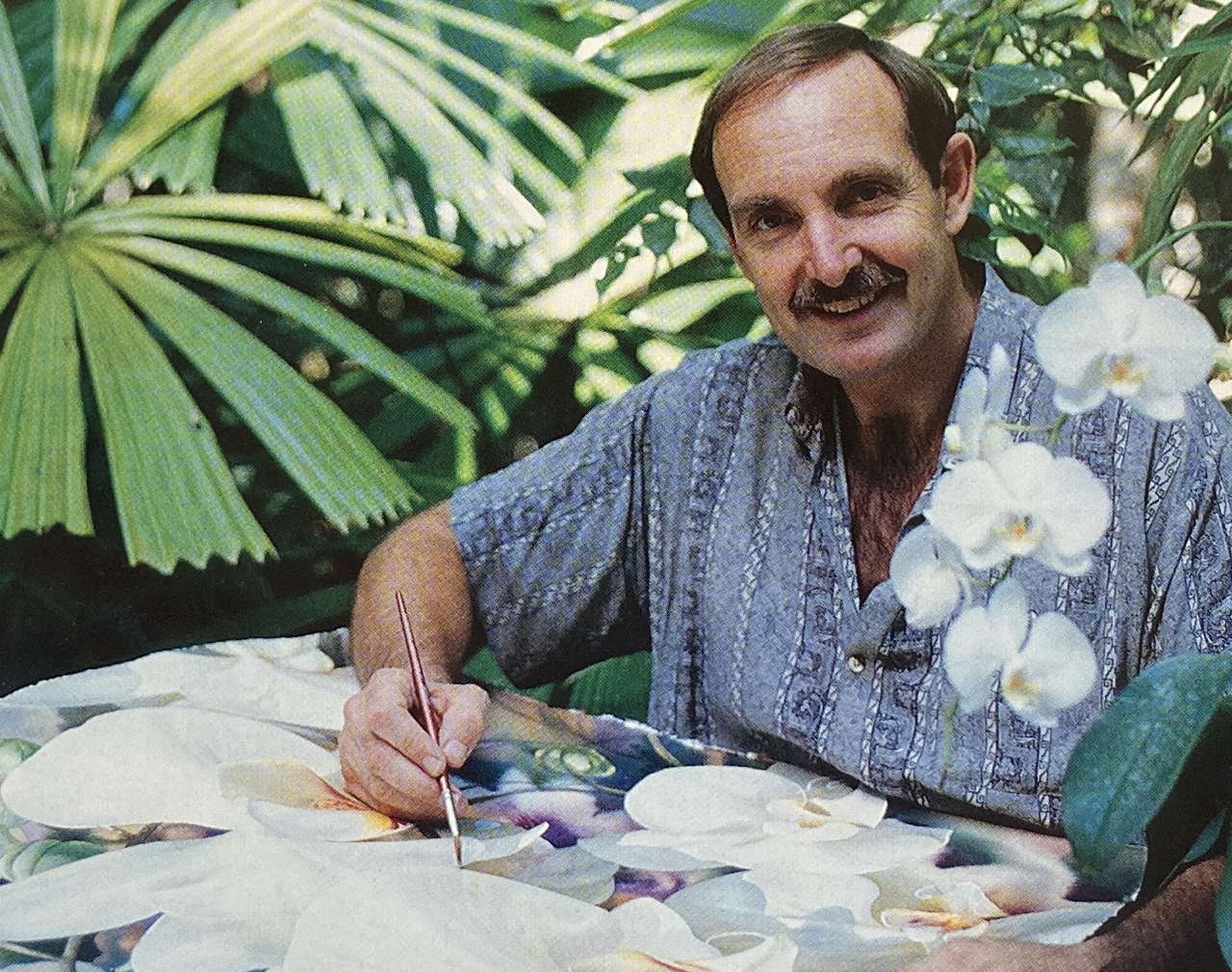 Purchase Darryl Trott's Limited Edition Giclees now in our online shop!

Darryl Trott (1942-2004)
Giclee Prints, Limited to Editions of Only 50 Impressions

"But why flowers?" Darryl Trott is often asked by people when they learn that he is one of the world's most highly acclaimed floral watercolorist. Trott is quick to explain that his predilection for flowers was probably nurtured by his childhood in Australia. "It was nothing for me to walk out my front door on the way to the grocery store and pass fifty varieties of blooming flowers . . . I loved them all, and loved to draw them."

It would be, however, thirty more years before his childhood love of flowers and art were brought to the surface by Ruth Tuck, a great Australian floral artist and teacher. A sell-out exhibition at a major art gallery in Adelaide, Australia in 1977, followed by an equally successful trip to the United States, and it was clear that Darryl Trott's destiny lay in painting.

Trott achieves a feel and flow with his watercolors that no other medium comes close to. His paintings are definitely unlike most other florals. Fragile, crisp, almost shimmering with vivid coloration, his watercolors speak in a artistic language all their own.

Darryl Trott's is a world of flowers. He loved painting Hibiscus in Tahiti, Magnolias in Louisiana, and Roses in England. He has painted wild flowers for Lady Bird Johnson, tulips for Queen Beatrix of Holland, and Irises for the American Iris Society who selected him as the first artist to be commissioned in its 65-year existence.

Not confined, as many artists are, by language and location, Trott has achieved international recognition.

"The important thing about my work is the universal subject matter. Flowers transfer across oceans . . . no matter what country I paint in, people can relate to these florals," says Trott.