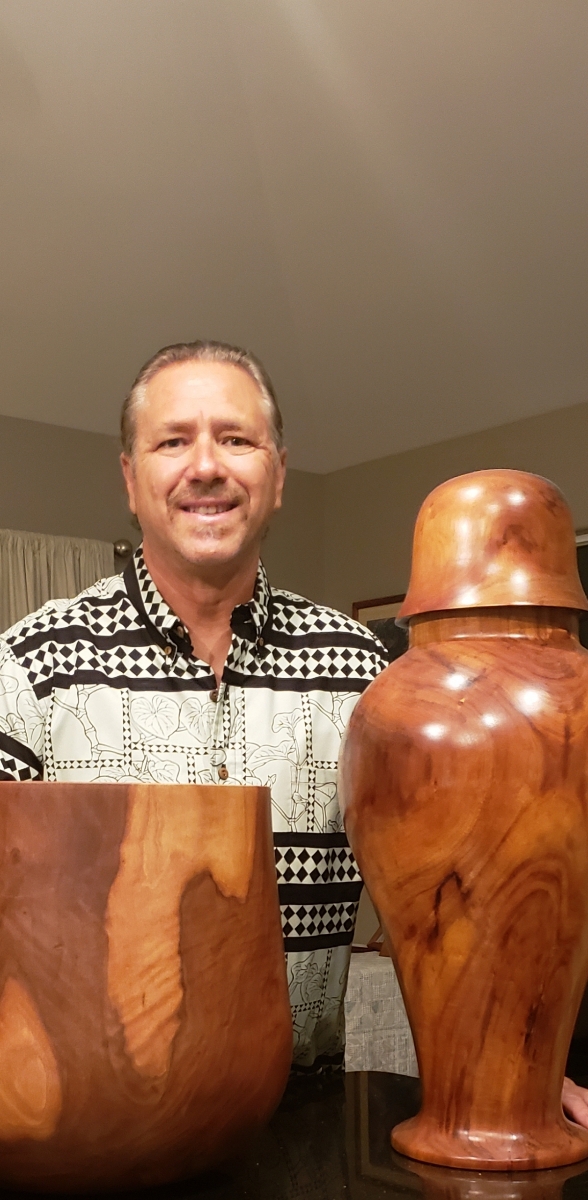 Purchase Syd Vierra's Woodturnings now in our online shop!

Syd Vierra was born on the island of O'ahu of Hawaiian and Portuguese ancestry. He moved to San Francisco where he studied art in High School and later returned to his beloved Hawai'i.

In the year 2000, Syd's interests turned towards woodturning and he began to learn the art of making bowls. Primarily self-taught he gradually developed a personal style and flair for classical Greek Roman forms as well as a traditional Hawaiian form known as the Umeke which mimics the rounded bottom of a gourd.

Experimenting with many different types of wood particularly sparked his desire in working with Norfolk Island Pine- which key character is its transparency when turned to extreme thinness which requires great skill. it takes many months from start to finish to produce and enhance the character of this wood. A spalting process adds a bluish grey tinge to its already beautiful grain and knots from the tree's branches further increases its value. The play of light on the piece illuminates its unique personality. Syd is the first turner in the state of Hawai'i to develop a dyeing process of coloring the Norfolk Island Pine bowls to coordinate with your interior home design. No two pieces are alike!