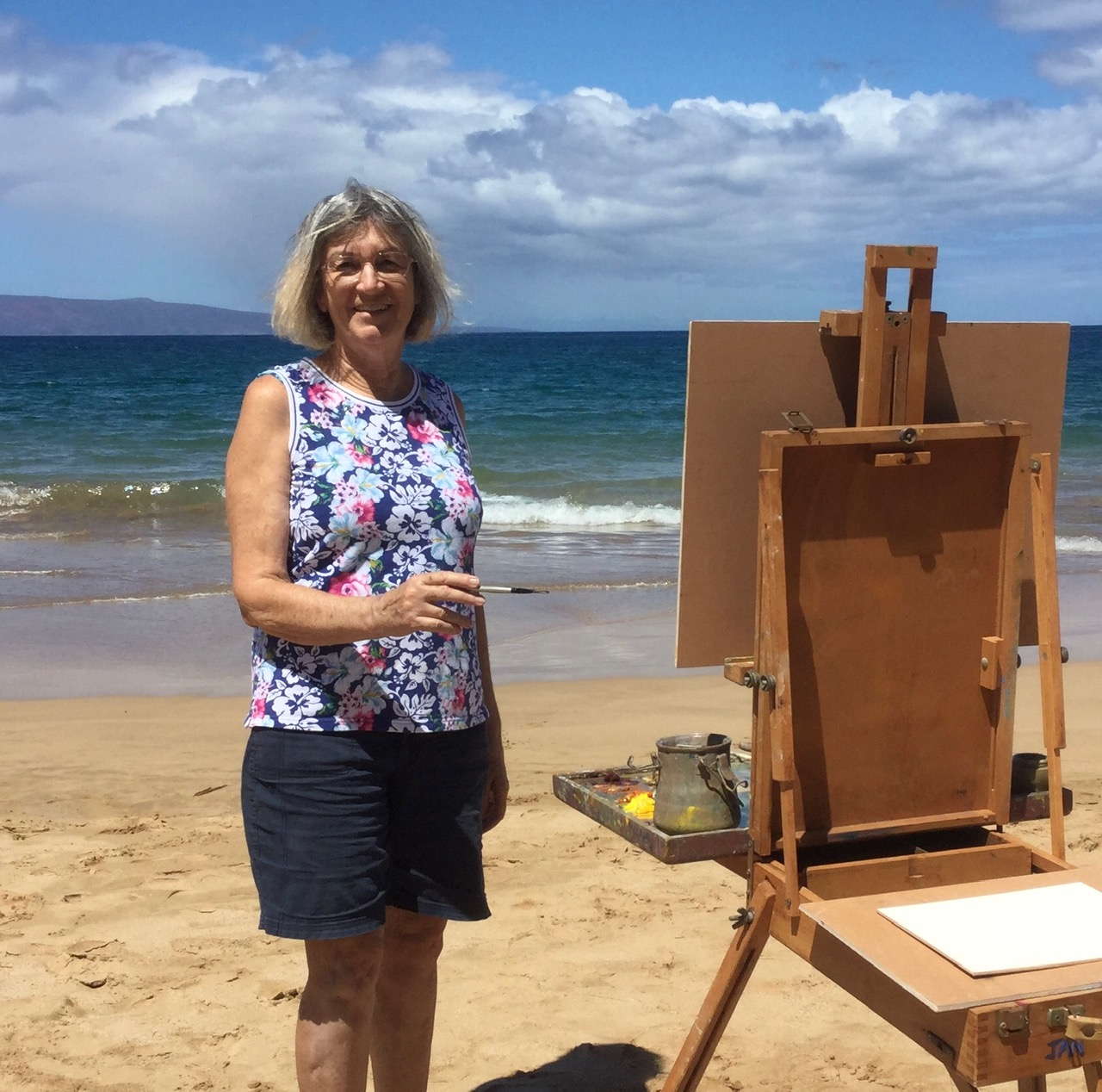 Purchase Cheryl McElfresh's Original Watercolors now in our online shop!

Take a dash of masterful technique, add a sprinkle of free spirit and mix with a life - long love of painting and you have the award winning art of Cheryl McElfresh. Her vibrant, skillful watercolors reflect a sense of drama and place.

Cheryl was born in San Diego, California with a paint brush in her hand. She studied fine art at San Diego State University and the University of Washington, and taught elementary school in San Diego and Seattle. After moving to Maui in 1993 to dedicate herself full time to her art, Cheryl taught workshops, judged art shows and demonstrated her painting techniques in California and Hawaii.

Her work is represented in collections worldwide. In 2003, she restored a vintage pineapple plantation home on the island of Lanai. She lived and painted on both Maui and Lanai for four years when she returned to Maui full-time. Cheryl passionately paints on location, often with her fellow Plein Air Painters of Maui. When painting on location the possibilities are endless. The beautiful lands and seas of Maui are a painter's dream come true.