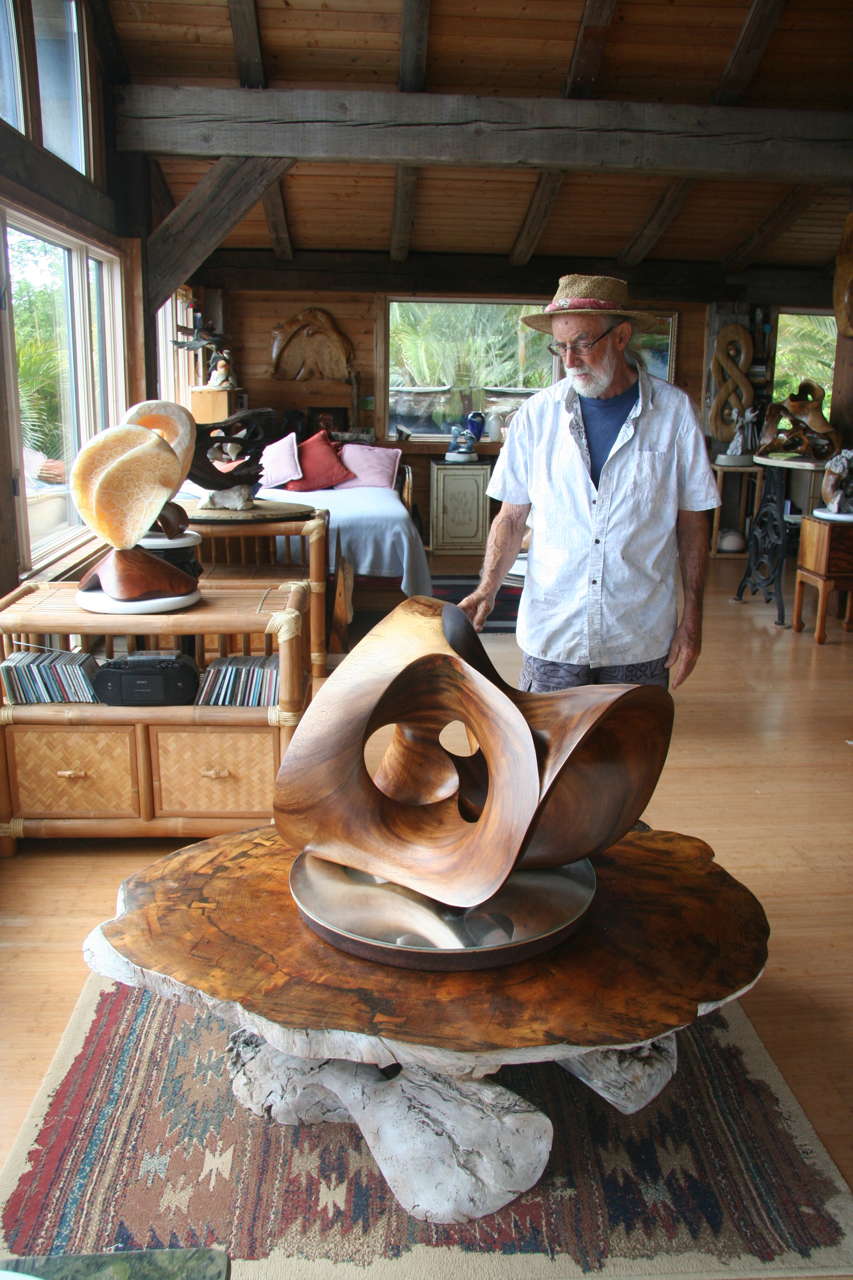 Purchase Bruce Turnbull's Sculptures now in our online shop!

For three decades Bruce Turnbull has lived and worked just a few miles from the rural village of Kahakuloa on Maui's rugged northwestern coast. It is the perfect setting for this master sculptor who takes his cues from nature all things peaceful. Of his work with wood, he says. "The design is already there. I simply bring it to life by taking away what hides it." Because of its strength, Turnbull says, "Bronze allows me a greater range of interpretation. With bronze I can be more innovative. Bronze has a timeless quality which only improves with age."

He moved to Maui in 1968, returning to San Jose State University in 1970 to study under renowned American sculptor Wendell Gates. The following year, Turnbull earned his master's degree in Fine Arts. His Master's project, a dramatic bronze sculpture of a gymnast, today graces the government building in Wailuku. Other public displays of his work are Stanford University, Motown Records, University of Hawaii, and Art in Public Places, State of Hawaii.