Hover over images for details and price  •  Click on images for larger view  •  Click X in upper right to return to this page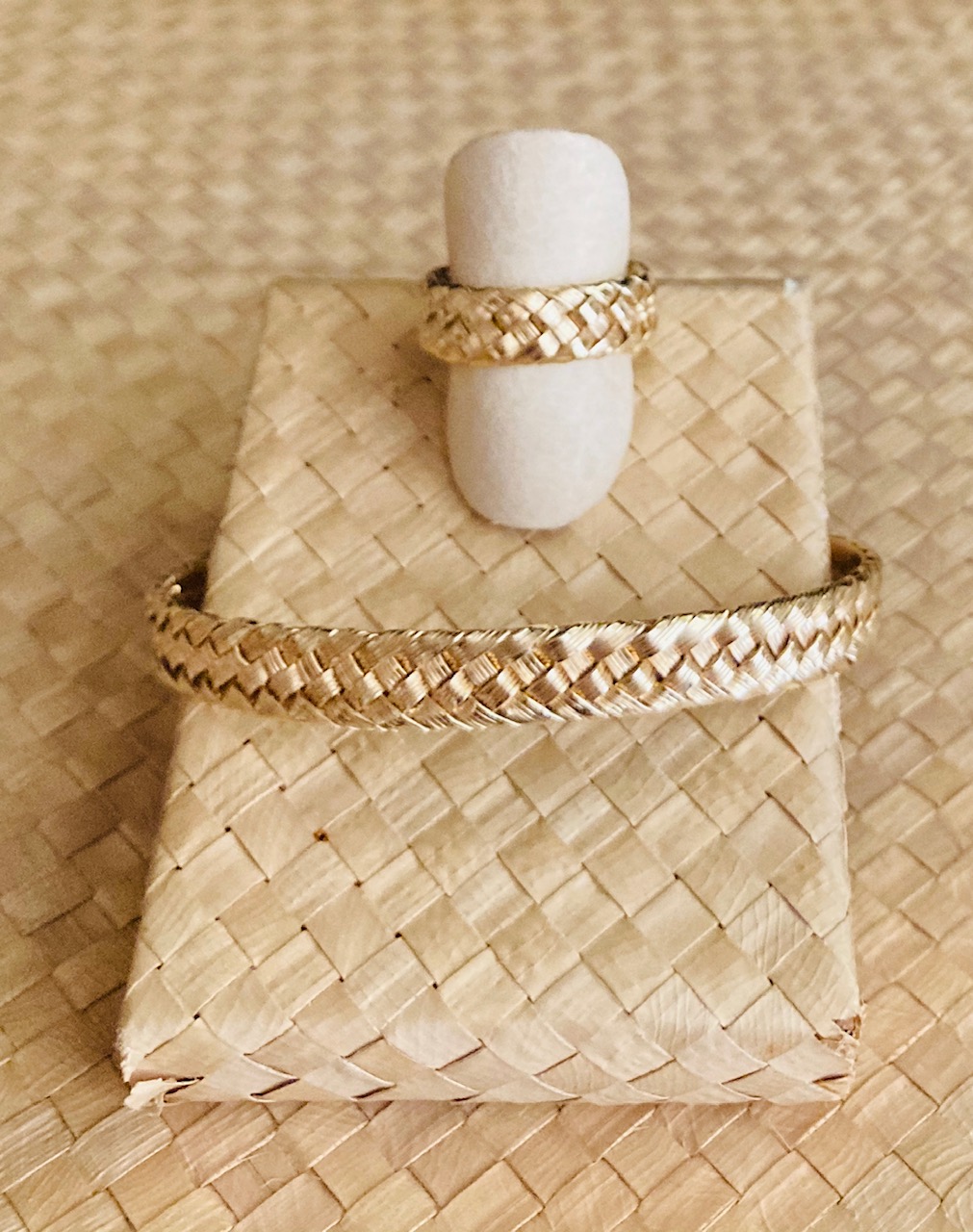 Coco85 Ring and Bangle14kt
Inspired by the centuries-old native weaving of coconut palm and Hala Tree leaves (called Lauhala in the Hawaiian language), the Braun's plait 14Kt and sterling silver into rings, bracelets and earrings of surpassing beauty. The husband and wife team of jewelry designers studied Lauhala weaving at the famed Bishop Museum in Honolulu, Lyon Arboretum and with Hawaiian Weaving Master Arthur Kapi'eo, then adapted the techniques to their work in precious metals.

Pamela Braun
14kt Yellow Gold • $1,295 (ring) SOLD and $3,995 (bracelet) SOLD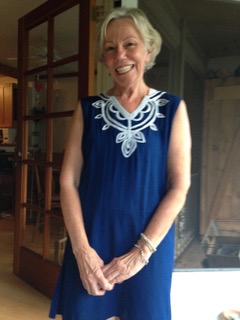 Purchase Pamela Braun's Handwoven Metal Fine Jewelry now in our online shop!

Pam and her late husband David Braun have created one of the most elegant lines of uniquely designed handcrafted jewelry in the Hawaiian Islands. The Hana Coast Gallery is pleased and proud to be one of the small number of fine art galleries representing this exceptional precious metal decorative artwork.

With painstaking workmanship, they handweave together long, thin strips of 14-karat gold, shaping them around a metal core form. These handsome pieces, linked with Hawaii's cultural past, include rings and bracelets made of interwoven strips of yellow, white or rose gold. They sign this special jewelry collection "Ulana O Kukui" - which in the Hawaiian language means "weavers of light".

The Brauns came to Hawaii some twenty-five years ago from New York, where David had been a professor of design at N.Y.U and Pam had worked both as a jewelry designer. Pam and David met at NYU where she was pursuing a degree in Studio Arts and, later, Art History.

Before moving to Hawaii in the late 1970's, the Brauns owned and operated a highly successful jewelry design business in New York. But they wanted a slower pace of life than that found on the East Coast, and moved to Honolulu to enjoy a more leisurely lifestyle. That, however, was before their jewelry design fame spread throughout the islands and their pieces began to be acquired by visitors from all over the world.