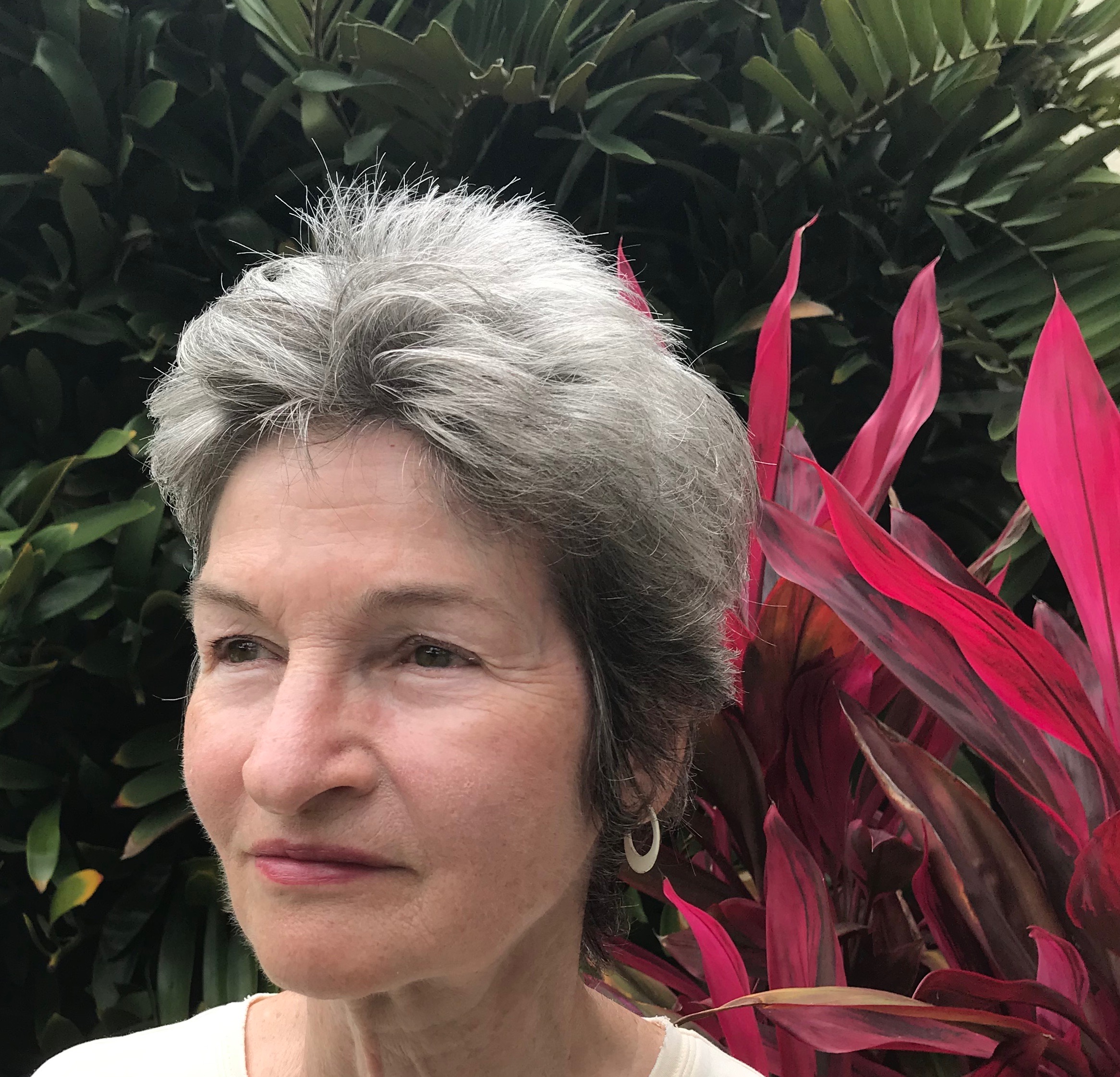 Purchase Joan Blackshear's Silk Table Runners now in our online shop!

Joan Blackshear's hand painted textiles feature an artistic blend of stylized Asian and Contemporary influence from Nature's patterns, colors, and textures, resulting in a sense of elegant simplicity and unique individuality.

Born on Hawaii Island, Joan Shipman Blackshear has an island family history dating back four generations. "I have always been inspired by the exotic and colorful floral influence surrounding me. My great aunts would bring silks back from Asia, and as a young child I was in awe of the unusual colors and exotic patterns. I was also inspired by my mother, who had an Asian flair in both fashion and home décor. I knew early on that my work would one day be influenced by those special memories." Joan began experimenting with silk painting in 1984 and immediately knew this to be her "niche". She moved back to Hawaii in 1987, where she found exotic flora and fauna most inspirational. Later that year she met her husband, businessman and artist Jim Leech, and the two discovered their artistic and business values blended well.

Backed with her extensive knowledge of French draping and pattern making, Joan soon added an upscale collection of colorful boldly printed women's silk resort wear. She applies some of the techniques to her work today. "To create different effects, I constantly experiment with various surface design techniques such as stencil, block print, resist, discharging color, watercolor, and Shibori, the traditional Japanese art of "shaped resist dying", whereby fabric is folded, bound, tied, pleated, or wrapped and compressed before it is dyed. The palette of hand mixed paints and dyes ranges from sorbet pastels to rich jewel and deep vegetable tones." In the late 1990's, Joan designed a collection of hand painted silk HOME DÉCOR products, featuring Wall Hangings and Table Runners for home and office. This has become the focal point of her work. Collected by many, the line has been displayed and sold at numerous fine galleries, museum stores, and gift shops throughout the United States, including The Los Angeles County Museum of Art and Honolulu Academy of Arts. With exciting new patterns and palettes on combinations of silk, linen, palm fiber, and more, Joan Blackshear creates an eclectic and richly visual feast for the eyes, spirit, and soul.